Flesh and Bone
Flesh and Bone
(flesh01.jpg)

(lib60619b3.png+lib60619b2.png)
■
"Actual List"


(diane02.gif)

So, Kato, you borrowed the above red-squared No.1337 DVD and watched "Flesh and Bone" at Vancouver Public Library, didn't you?



(kato3.gif)

Yes, I did.

You've viewed 1337 movies so far free of charge, huh?

Yes, I have.  Anything wrong with that?

Oh, no.  I'm simply flabbergasted... There are still 28 patrons waiting for the DVD, aren't there?

Yes, there are.

So this movie must be good, huh?

Well, not quite.

How do you mean by that?

After vieweing it, I commented as follows:




(lib60711a.png)

■"Actual Page"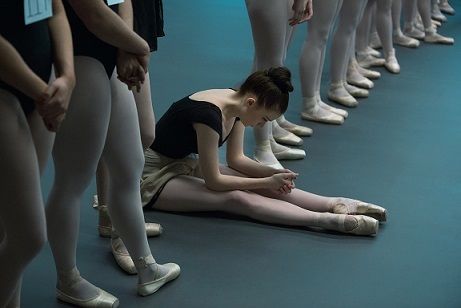 (flesh03.jpg)
This is a 2015 American television miniseries created by Moira Walley-Beckett.
It is a 482-minute-long 8-episode breathtaking, character-driven and stunningly captivating drama.
If you're interested in the dark side of the entertaining business, and ballet in particular, you should view this mesmerizing drama.
The film focuses on Claire, who has a distinctly troubled, emotionally wounded and sexually damaged past.
The storyline is so disgusting that you might stop viewing halfway through as I almost did.
However, I simply care about Claire and want to know what will happen to her in the end.
Paul Grayson, an Artistic Director of the American Ballet Company, is such a bullshit guy that you would love to hate.
(flesh04.jpg)
Bryan Robbins, Claire's brother and a former Marine, is a devil.
Romeo, a homeless man who lives under Claire's building, is a mysterious and interesting guy with a peculiar sense of feeling the future and the mind.
Sergei, an owner of shadowy pole-dancing and lap-dancing club, is a ballet-enthusiast who understands Claire's talent but who operates a sex-slave ring on the side.
In a nutshell, it is a disgustingly fascinating story.
At least you should be able to enjoy modern ballet and how it is created.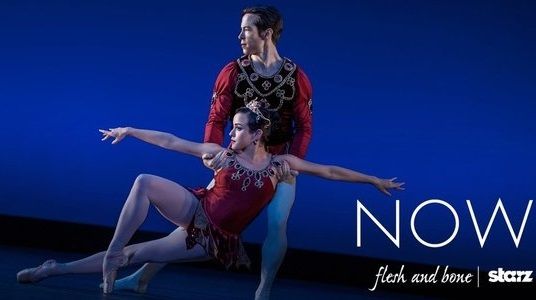 (flesh05.jpg)



482-minute-long, huh?  Wow... eight hours!  Did you see eight episodes at once.




Yes, I did.  Anything wrong with that?

Oh, no.  I'm just astonished.  By the way, you said, the story is so disgusting that you almost quit viewing halfway through.  Why is that?

Well... if you see it by yourself, you'll know what I mean.  Anyway, Diane, I just want you see the following trailer.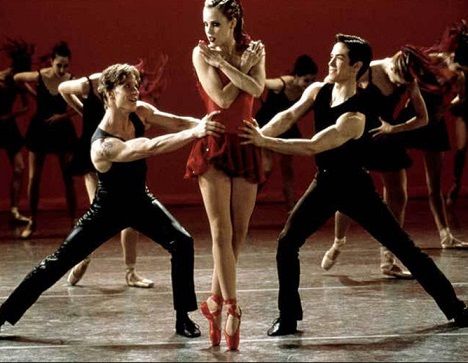 (flesh02.jpg)







It looks interesting.  I'll book the DVD to watch it by myself.  But, Kato, how come you brought up this movie?




... 'cause I read the following newspaper article on July 7.



Sex Harassment Claim

Against FOX's Chairman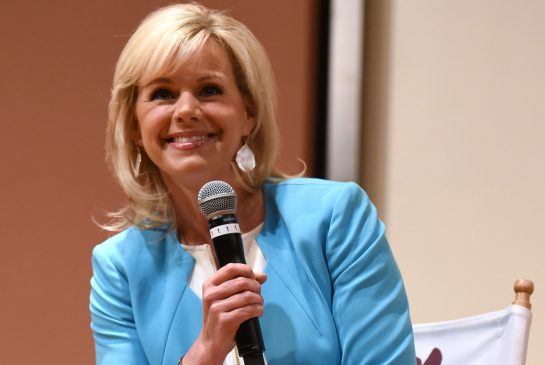 (carlson01.jpg)
Papers that rail against unfair working conditions deny their own employees overtime pay.
Outlets that decry white male workplaces are some of the white-est, male-est offices around.
This industry, which gets paid to call bullshit on everything and everyone it sees, is full of it.
And of course it is. No job exists outside our culture. And our culture is full of it, too.
So no woman in media (or elsewhere), was likely surprised when Gretchen Carlson, a former anchor for Fox News in the U.S., revealed she's experienced sexual harassment.
What shocked the U.S. media world was how she did it, and who she named: Carlson filed a sexual harassment lawsuit filed against the media mogul and Fox chairman Roger Ailes.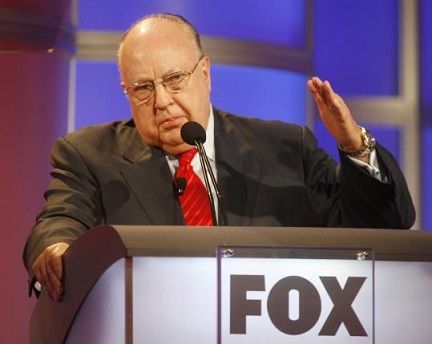 (fox001.jpg)
Of course, that a wealthy, powerful media baron would sexually harass his employees is in no way surprising.
But it's almost incredible that Carlson has outed him (allegedly) in such a public way.
So often sexual assault cases in workplaces are handled quietly, if at all, especially when the accused is in charge.
And Ailes' power probably can't be understated, though the New York Times described him this way: "a towering figure in television and Republican politics who has overseen virtually every aspect of Fox News Channel over the cable network's hugely successful two-decade run."
The quotes attributed to Ailes in the lawsuit are comically direct: "I think you and I should have had a sexual relationship a long time ago and then you'd be good and better and I'd be good and better," Carlson alleges Ailes told her.
It's a succinct and stunningly blatant summation of what's long been a more insulated scenario for women in the media, or anywhere, really.
When Carlson didn't engage in such a relationship, she alleges, she was downgraded, and then let go. Just like she'd been warned.
---
SOURCE: Page 8 "Metro News"
written by Rosemary Westwood
Thursday, July 7, 2016



Sexual harassment, huh?




Yes, it is.

But has "Flesh and Bone" got anything to do with sexual harassment?

Oh yes... in the movie, you will hear something like: "I think you and I should have had a sexual relationship a long time ago and then you'd be good and better and I'd be good and better."

Kato, you gotta be kidding.

No... I'm quite serious.  If you're in doubt, watch the movie.  You'll see what I mean.

But, Kato, why did you call me on this subject?

...'cause you might have more than likely gone through the same experience.

What makes you think so?

Well... Diane, five years ago, you wrote me the following mail: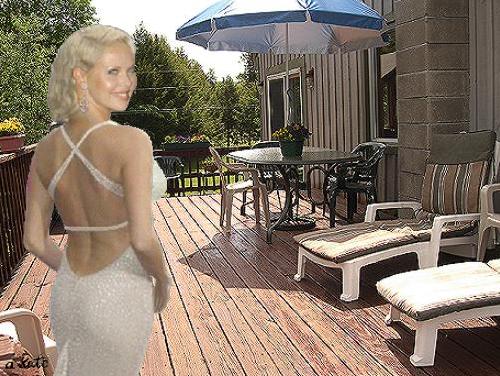 (dianesun.jpg)
Subj:Summer is here
with us!
Enjoy the sunshine!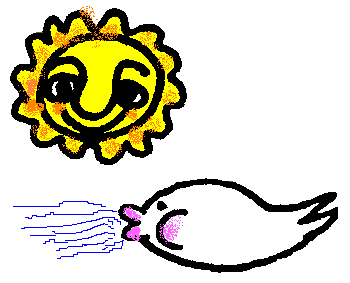 (sunwind2.gif)
From: diane03760@vancouver.ca
To: barclay1720@aol.com
Date: Tue, Jul 26, 2011 4:35 pm.
Pacific Daylight Saving Time
Thanks my truly skinny Socrates, Kato.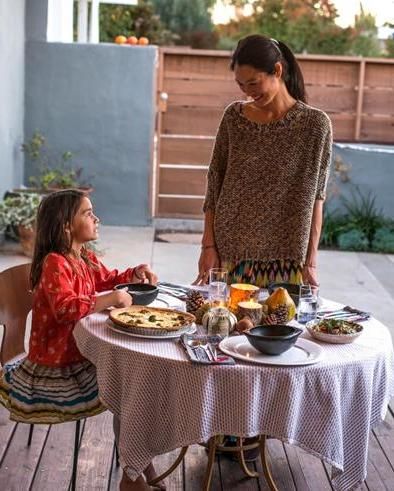 (mother2.jpg)
■"Madame Riviera and Burger"

(July 26, 2011)
I've read the above article.
Your article is excellent as usual.
I did remember that you lived in Yellowknife some years ago.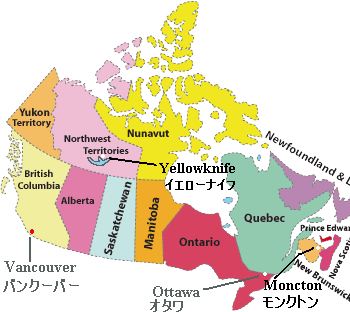 (canada2.gif)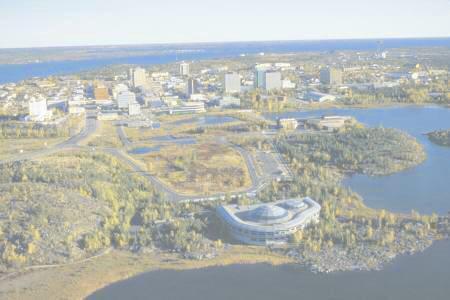 (yellowk2.jpg)
Many years ago, I too lived for six months or so in the north, Whitehorse, Yukon Territory.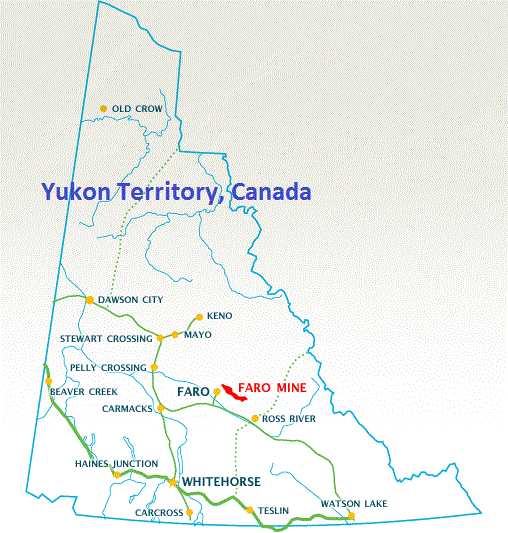 (faromap2.gif)
Actually, I worked for a mining company in a small town called Faro (Anvil Mines at the time) as secretary to the President.
I was given my own apartment (most of the staff had to live in bunk houses) and a huge salary compared with what I would receive in Vancouver.
So I was thrilled about that.
I didn't want to feel totally isolated, though, so I asked whether I could eat with the others in the cookhouse and they obliged.
Thank God.
It was fun and much easier than doing my own cooking and making do with the limited selection in the local store.
The cook took a special liking to me and every day he would give me extra rations of cookies and cakes.
Pretty soon I realized that if I took advantage of these favours I would end up being a roly-poly.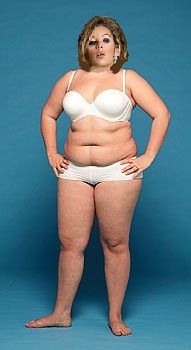 (roly05.jpg)
so I would take them and then give them away.
Lotsa fun.
I do remember a really cute Japanese gal who worked up there telling me she had already gained 25 lbs in one year, and it showed.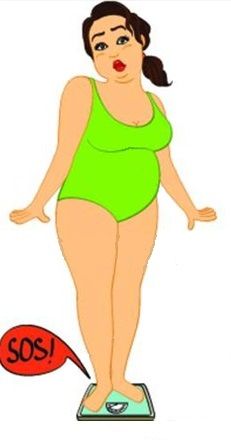 (roly06.jpg)
It was all the lesson I needed, thankfully.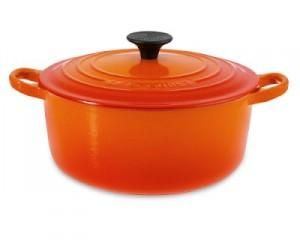 (creuset.jpg)
Le Crueset cookware is definitely famous.
A friend of mine in Kerrisdale has some and he said they're very, very expensive but worth every penny.
(kerris2.jpg)
He has one pot that he uses almost daily and has for years and it has proved to be the best pot he's every cooked with and worked with---sturdy, reliable, easy to work with.
So I guess it's worth the big bucks, true?!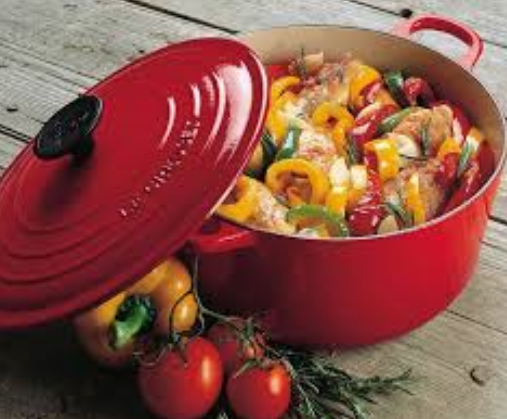 (creuset2.jpg)
Vancouver is pretty good, but not paradise I'd say.
The weather's too crummy half the time, or more than half the time actually, Which is why my brother left Canada for France.
He could no longer stand the cold weather.
Certainly, I do miss him.
As a matter of fact, I've found an interesting joke:

(vanc102b.jpg)
You see, Kato, we don't have many sunny days in Vancouver!
Anyway, I enjoyed reading your article.
Thanks again for all this.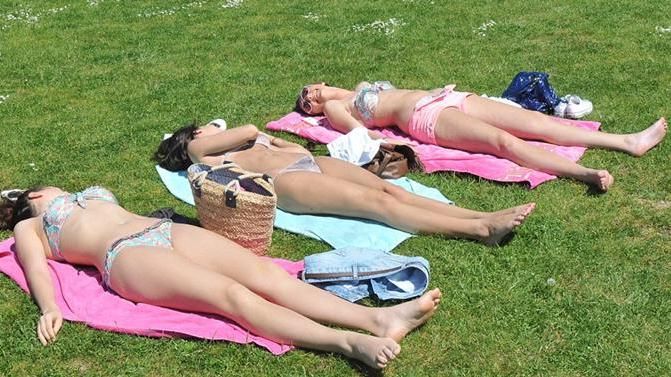 (engbay03.jpg)
Love, Diane ~
---
SOURCE:
"Roly-poly in the North"
(July 30, 2011)


Do you remember the above mail?





Yes, of course, I do.

You worked as secretary to the president of a big mining company.  In other words, the president might have said, "I think you and I should have had a sexual relationship a long time ago and then you'd be good and better and I'd be good and better."

Oh Kato, your imagination goes too wild!  What makes you think so?  Believe me, my boss was too decent to go that bold and shameless.

Well..., you see, Diane, you are somehow glowing out a halo around you---just like Saint Mary.  That's why the cook took a special liking to you and every day he would give you extra rations of cookies and cakes.  Likewise, your boss felt the same halo around you and might have desired you in his case.

What an imagination, kato!

To tell you the truth, Diane, I sensed the same halo around you when I met you for the first time.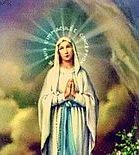 (halo01.jpg)




Since then I've worshipped you as if you were my Saint Mary.

(laugh16.gif)
【Himiko's Monologue】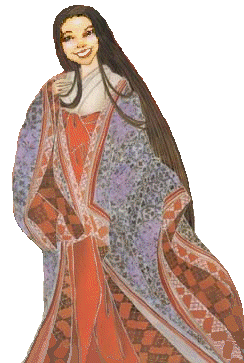 (himiko22.gif)
Please take a look at the following list again.

(lib60524a.png)
■
"Actual List"
As Kato said, "Touching the Sound (1315)" and "Like father, like son (1307)" are two of the gripping and heart-felt movies.
I was really moved while watching the above.
As a Japanese woman, however, I was attracted to the following two movies:

(lib60524c.png)
■
"Actual List"
This is a 1965 Japanese period drama directed by Akira Kurosawa about the relationship between a town doctor and his new trainee, based on Shūgorō Yamamoto's short story collection: "Akahige shinryōtan (赤ひげ診療譚)."
Trained in a Dutch medical school in Nagasaki during the 19th century, the arrogant Yasumoto aspires to the status of personal physician of the Shogunate, a position currently held by a close relative.
His father is already a well-established, highly competent physician.
Yasumoto believes that he should progress through the safe, and well-protected, army structure of medical education.
For Yasumoto's post-graduate medical training, however, he has been assigned to a rural clinic under the guidance of Dr. Kyojō Niide (played by Toshiro Mifune).
Called Akahige ("Red Beard") because of his reddish beard, Dr. Niide may seem like a tyrannical task master, but in reality he is a compassionate clinic director.
The film looks intot the problem of social injustice and explores two of Kurosawa's favourite topics: humanism and existentialism.

(lib60524d.png)
■
"Actual List"
---
"Sansho the Bailiff" (Trailer)
---
(full movie, click "CC" for English subtitles)
This is a 1954 Japanese period drama directed by Kenji Mizoguchi (溝口健二), based on a short story of the same name (山椒大夫) by Mori Ōgai (森鴎外).
The film follows two aristocratic children who are sold into slavery.
The children grow to young adulthood at the slave camp.
Older sister Anju (安寿) still believes in the teachings of her father, which advocate treating others with humanity, but her brother Zushiō (厨子王) has repressed his humanity, becoming one of the overseers who punishes other slaves, in the belief that this is the only way to survive.
Anju hears a song from a new slave girl from Sado which mentions her and her brother in the lyrics.
This leads her to believe their mother is still alive.
Zushiō is ordered to take Namiji (波路), an older woman, out of the slave camp to be left to die in the wilderness due to her sickness.
Anju accompanies them, and while they break branches to provide covering for the dying woman they recall their earlier childhood memories.
At this point Zushiō changes his mind and asks Anju to escape with him to find their mother.
Anju asks him to take Namiji with him, convincing her brother she will stay behind to distract the guards.
Zushiō promises to return for Anju. However, after Zushiō's escape, Anju commits suicide by walking into a lake, drowning herself so that she will not be tortured and forced to reveal her brother's whereabouts.
It is a gripping and heartbreaking story.
"Sansho the Bailiff" bears many of Mizoguchi's hallmarks such as portrayals of poverty, a critical view of the place of women and elaborately choreographed long shots.
In any case, it is one of the Mizoguchi's finest works with Ugetsu (雨月) made in 1953.
I hope Kato will write another interesting article soon.
So please come back to see me.
Have a nice day!
Bye bye ...
(hand.gif)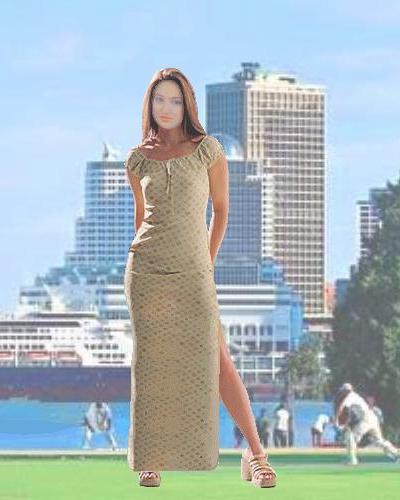 (renge400.jpg)
If you've got some time,
Please read one of the following artciles:
(juneswim.jpg)
■
"Sabina"
■
"Happy New Year"
■
"Merange & Sabina"
■
"Beauty in Spa"
■
"Love @ e-reading"
■
"Troublesome Slang"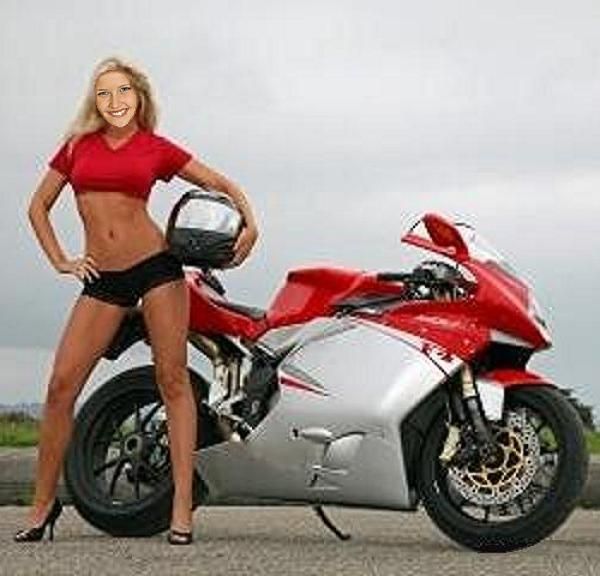 (biker302.jpg)
■
"World Family"
■
"Mari's Bagels"
■
"Love & Loyalty"
■
"Another Cinderella"
■
"Amazing Two-legged Pooch"
■
"Delusive Romance"
■
"Royal Couple"
■
"Life with Music"
■
"Poutine@Canada"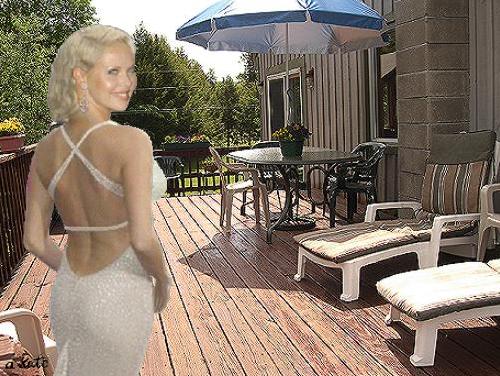 (dianesun.jpg)
■
"Glorious Summer"
■
"Biker Babe & Granny"
■
"Genetically Modified"
■
"Tyrannosaur"
■
"Love@Magic"
■
"Yellow Ball"
■
"Welcome Back"
■
"Forbidden Love"
■
"Merry X'Mas"
■
"Heaven with Mochi"
■
"Travel Expense Scandal"
■
"Love@Redemption"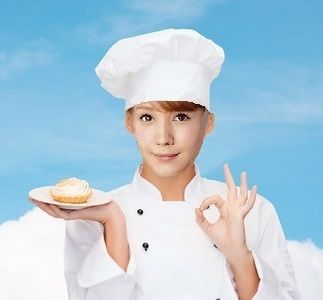 (cook002.jpg)
■
"JAGEL"
■
"JAGEL Again"
■
"Say NO!"
■
Happy Gal in Canada
■
Roof of Vancouver
■
Aftershock
■
Whiplash
■
Sex Appeal
■
Better Off Without Senate
■
Fire Festival
■
Sweets@Paris
■
Scary Quake
■
MH370 Mystery
■
Putin's Way
■
Trump @ Vancouver
■
Otter & Trump
■
Changeling
■
Fiddler on the Roof

(surfin2.gif)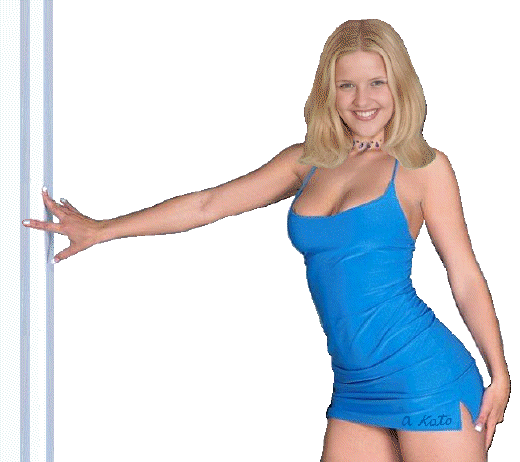 (bare02b.gif)
Hi, I'm June Adams.

Kato is a real movie lover, who tries to watch 1001 movies.

As a matter of fact, he has already accomplished his goal.




(lib50909a.png)

■『Actual List』




(june001.gif)

Kato watched "The Arabian Nights" or "One Thousand and One Nights" as his 1001th movie.

You might just as well want to view it.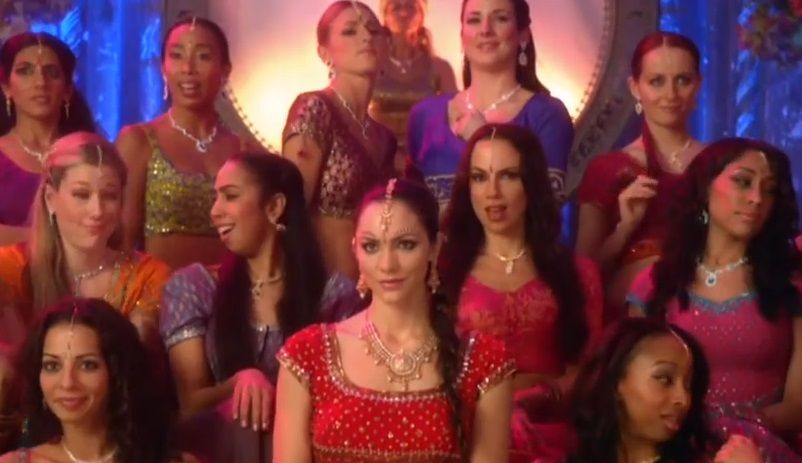 (1001nite.jpg)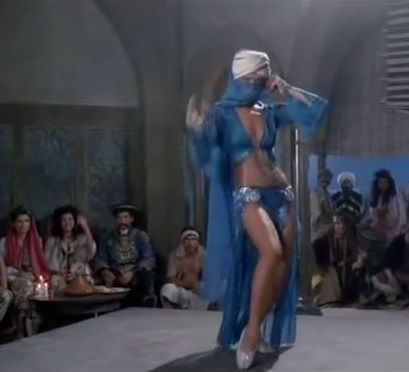 (1001nite10.jpg)







The stories in "the Arabian Nights" were collected over many centuries by various authors, translators, and scholars across West, Central, and South Asia and North Africa.

The tales themselves trace their roots back to ancient and medieval Arabic, Persian, Indian, Egyptian and Mesopotamian folklore and literature.

In particular, many tales were originally folk stories from the Caliphate era, while others, especially the frame story, are most probably drawn from the Pahlavi Persian work Hazār Afsān which in turn relied partly on Indian elements.

What is common throughout all the editions of the Nights is the initial frame story of the ruler Shahryār and his wife Scheherazade and the framing device incorporated throughout the tales themselves.

The stories proceed from this original tale.

Some are framed within other tales, while others begin and end of their own accord.

Some editions contain only a few hundred nights, while others include 1,001 or more.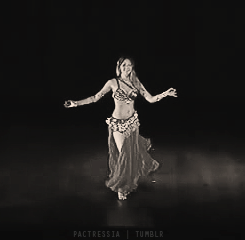 (bellyan15.gif)





ところで、愛とロマンに満ちた

レンゲさんのお話をまとめて

『レンゲ物語』を作りました。

もし、レンゲさんの記事をまとめて読みたいならば、

次のリンクをクリックしてくださいね。

■『愛とロマンのレンゲ物語』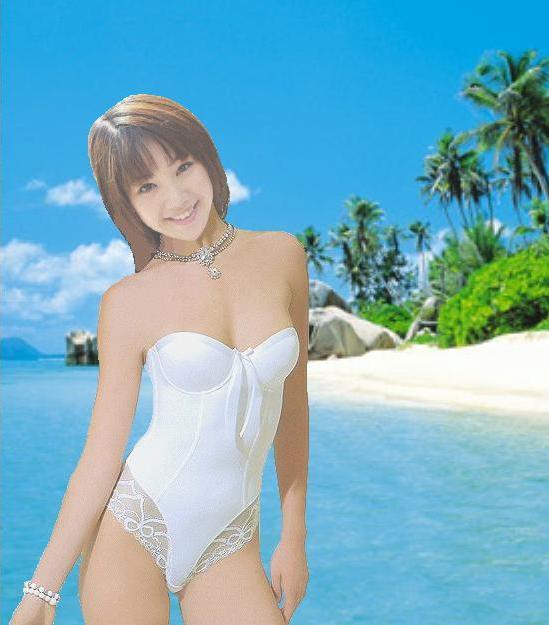 (renge730.jpg)

■『軽井沢タリアセン夫人 - 小百合物語』

とにかく、今日も一日楽しく愉快に

ネットサーフィンしましょうね。

じゃあね。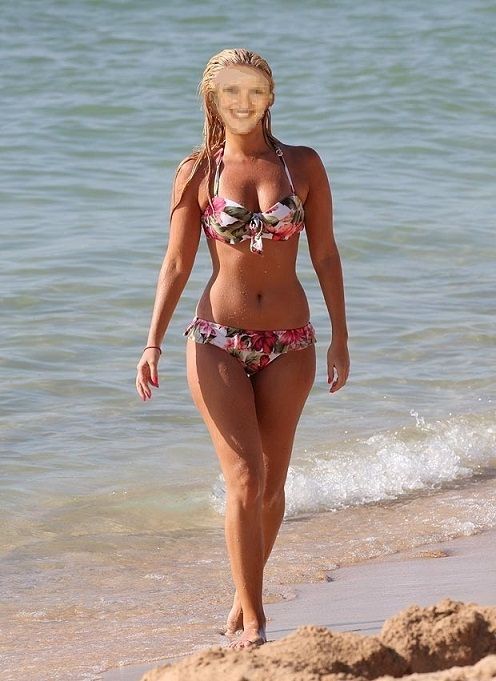 (bikini901b.jpg)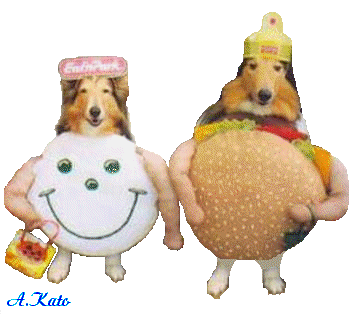 (dogs17.gif)

(girlxx.gif)
スポンサーサイト