Sweets@Paris
Sweets@Paris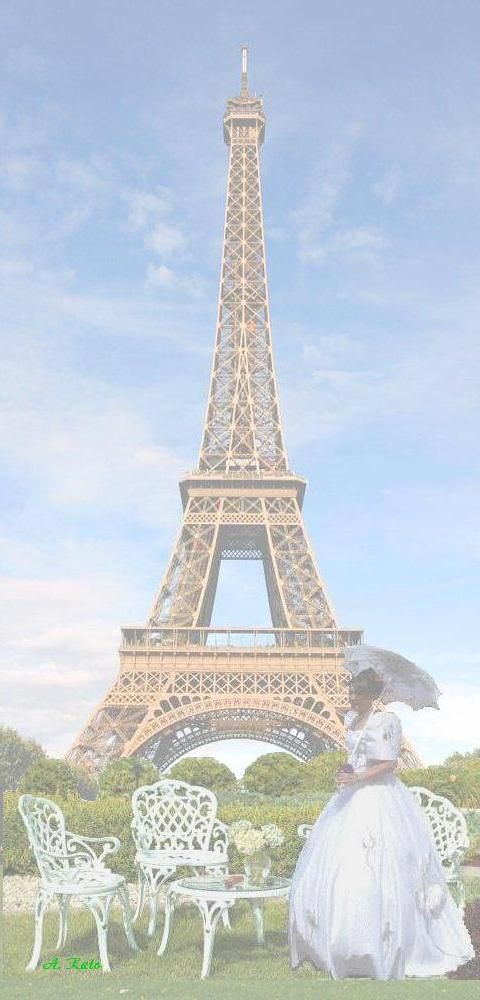 (eiffel15.jpg)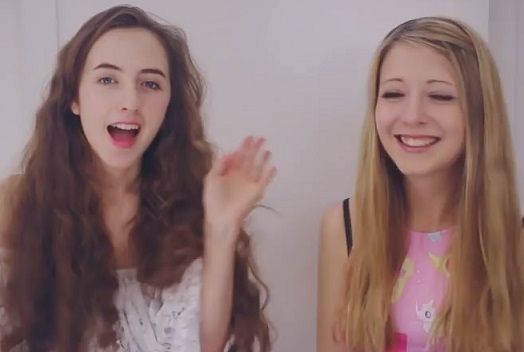 (sweetsj2.jpg)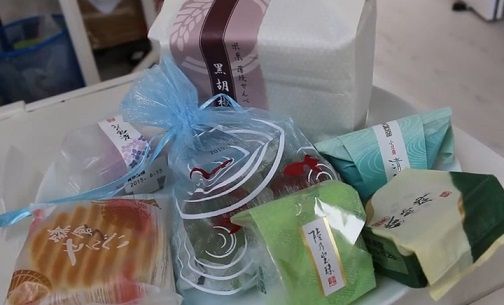 (sweetsj1.jpg)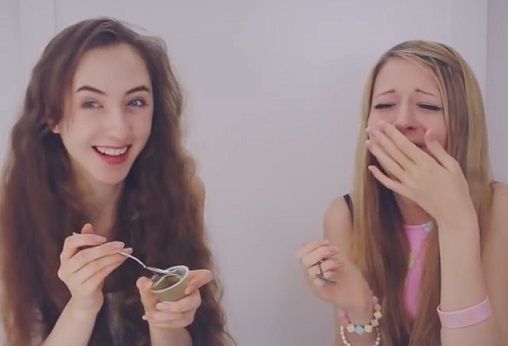 (sweetsj3.jpg)
DAGASHI (Japanese Sweets)
is Popular @ Paris
Subject:
I've been in Japan since October 30,
enjoying the glorious days.
Ha ha ha ha ha...

From: barclay1720@aol.com
Date: Sun, Nov 29, 2015 at 9:30 PM
To: diane705@yahoo.ca

(foolw.gif)
Hello Diane,
How's it going?
...freezing to death?
I hope not.
I've been enjoying my pre-Christmas vacation in Japan since October 30.
Although it's getting cold, you can enjoy warm days here in Gyoda (my birthplace)---sometimes it gets 25 ℃.
I'll be back in Vancouver tomorrow (December 1).
...really hope that it's not freezing cold over there.
Gyoda is my hometown---65 kilometers north of Tokyo.
As usual, I stay with my mother, who is now in her glorious golden age.
You believe or not, her mental ability is as young as mine. Ha ha ha ha...
Gyoda is quite famous for its ancient burial mounds called "Sakitama Kofun."
Every spring, a fire festival is held.
I missed it, but a friend of mine showed me the video of the festival.
What is the fire festival?---you may ask.
So, to answer your question, I've just written an article for you.
Please read the following article.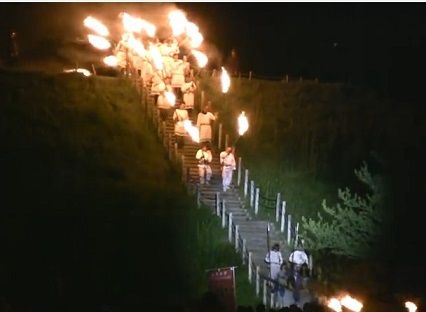 (firef06.jpg)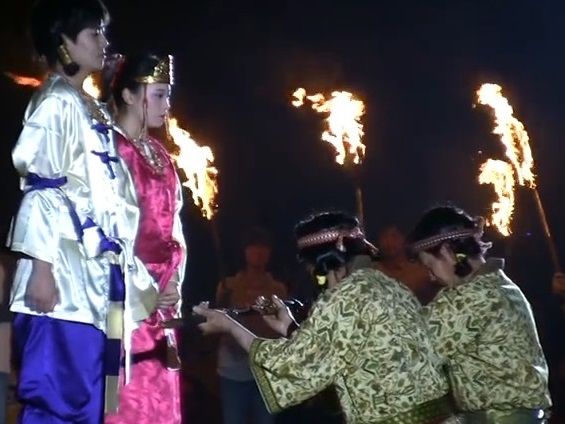 (firef02.jpg)
■
"Fire Festival"
By the way, did you enjoy VIFF?
I bet you did.
On my way to Narita from Vancouver, I viewed the following five movies on the Air Canada flight:
1) Terminator Genisys
2) Mad Max: Fury Road
3) Jurassic World
4) BLACK SEA
5) Mission: Impossible Rogue Nation
As you see, I didn't sleep at all on the plane.
On my way to Vancouver from Narita, I'll view other movies.
As you know, I'm a flick maniac. Ha, ha, ha, ha, ha...
In any case, have fun and a nice evening!
...see you soon.
(laugh16.gif)
Your smiling Bohemian, Kato
with a lot of love as always
Subject:
Your mom is proud of you!

From: diane705@yahoo.ca
Date: Mon, Nov 30, 2015 at 6:42 PM
To: barclay1720@aol.com


Hi my smiling bohemian, Kato,
Well, so that's where you've been, huh?
You're back visiting the family and your dear young mother---good for her that she has retained her memory and all, a real accomplishment when one gets into their old age, I'd say.
You're a good son to visit so frequently and I'll bet she's very proud of you.
Me, too.
Well, it's sure darn brrrrrr cold here in Vancouver today.
A thin layer of ice has covered a great deal of Lost Lagoon.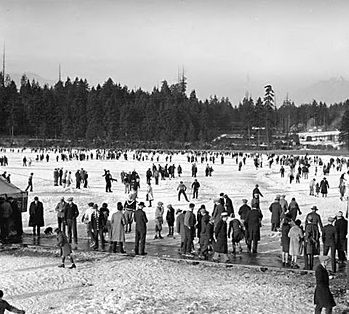 (lstlagoon2.jpg)
While it's pretty to look at, you have to bundle up to go out.
Not that it ever stops me.
One of the big, tough, trainers from the Denman Fitness Centre was all bundled up (inside) and still cold, while the rest of us were traipsing around with our gym gear.
We had lots of fun teasing him; of course, he IS from Australia.
So this is not quite like their weather.
I suppose the Syrian refugees will have a big surprise waiting for them when they set feet on our shores as well.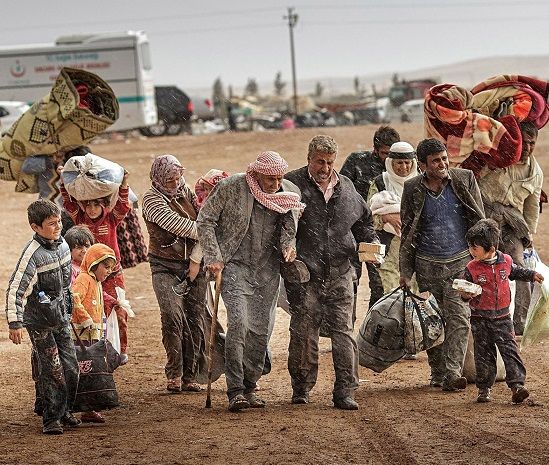 (syrian02.jpg)
... hope it's not too traumatic on top of everything they've been through.
Sure the luck of the draw which country you're born in, isn't it?
And to which parents?
How healthy are they?
Are they mentally ill?
Drug addicted? ...
Well, you get my point, some people have it so difficult; it's very sad.
You are definitely a flick maniac.
I can't imagine watching five movies in a row during one flight ... a marathon.
My boyfriend can handle two, but I never get past one, before I'm fast asleep.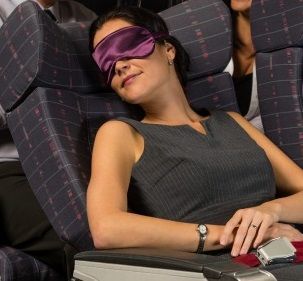 (asleep02.jpg)
I bring my earplugs and my eye shades and off to dreamland.
You are an addict, the best kind, though; a culture/entertainment addict.
... hope you enjoyed them and hope you're enjoying your next five right now as you're probably in the air as I type this.
Welcome home and thanks for the attachment,
See you soon, hopefully,
(dianelin2.jpg)
Love, Diane ~
Subject:
I'm back in Vancouver
with a box of sweets.
Ha ha ha ha ha...

From: barclay1720@aol.com
Date: Sun, Nov 29, 2015 at 9:30 PM
To: diane705@yahoo.ca

(foolw.gif)
Hello Diane,
How are you doing?
...hope you're hopping and jumping in joy during your workout.
I slept more than enough last night to make up my sleep loss during the return flight.
As usual, I watched in-flight movies.
This time, however, I viewed only four movies instead of five.
1) Ant-man
2) Mr. Holmes
3) Love & Mercy
4) Pixels
You know why I watched ONLY four movies?
Well... the return flight is shorter because of the jet stream, which blows from West to East.
Thus the super wind helps the jet plane flies faster on the return trip.
By the way, I bought a box of heart-warming, yummy-yum-yum Japanese sweets for you.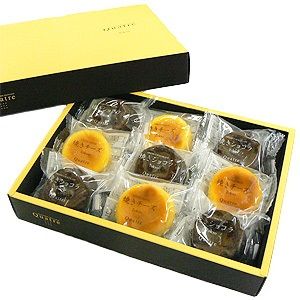 (quatre01.jpg)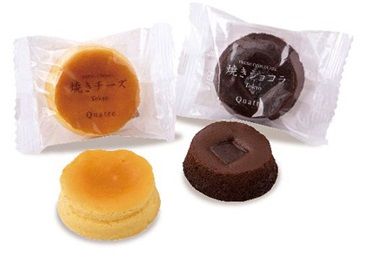 (quatre03.jpg)
These Japanese sweets are quite popular in Paris despite the terrorist attack.
In fact, these Japanese sweets are the most popular among the Parisienne.
These sweets are best-eaten before December 21.
I'll go to the central library everyday.
You go to your church every Sunday, eh?
Maybe, you might as well drop in the central library one of these days.
When you decide to visit the library, send me an email before you come.
I usuall work on the third floor.
In any case, have fun and a nice evening!
...see you soon.
(byebye.gif)
Your smiling Bohemian, Kato
with a lot of love as always


(diane02.gif)

Welcome back to Vancouver, Kato.  I'm glad you're back safe and sound.  It would take me longer than a day to get back to normal, so good for you.



(kato3.gif)

Thanks.  I'm pleased to see you, Diane.  Waht's new here in town?

Well... it's getting cold.

That's nothing new... he, he, he, he ... Talking about the movies, I'm glad to know that you were crazy about the Beach Boys.

Oh yes, I used to absolutely adore the Beach Boys as a teenager, and was never aware of Brian Wilson's slip from reality.  Very well done film, I'm sure you'd agree.

Yes, I agree with you.  I wasn't that much crazy about them, but I like the harmony they created while singing.  It was kinda heavenly harmony, wasn't it?

I'd say so... And I liked "Mr. Holmes"---very well acted, and I'm rather fond of Ian McKellan as an actor.  Besides, Sherlock Holmes is always good for a story.

Yes, yes, yes ... Sherlock Holmes is always good for a story.  As you know, he is the world's most famous detective.  In his remote seaside farmhouse, Holmes faces the end of his days tending to his bees, with only the company of his housekeeper and her young son, Roger. Grappling with the diminishing powers of his mind, Holmes comes to rely upon the boy as he revisits the circumstances of the unsolved case that forced him into retirement, and searches for answers to the mysteries of life and love - before it's too late.

... sounds interesting!

It is!  In the movie, an aging Sherlock Holmes returns from a journey to Japan, where, in search of a rare plant with powerful restorative qualities, he has witnessed the devastation of nuclear warfare.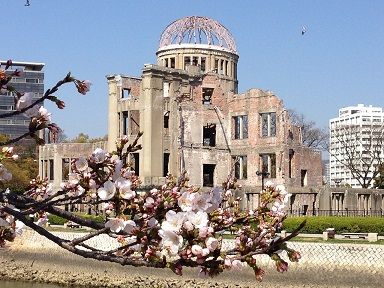 (hiroshi3.jpg)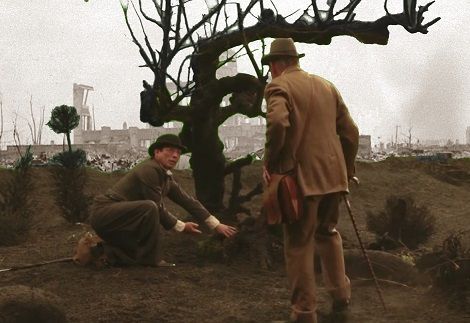 (holmes9.jpg)




What a coincidence!  I'm back from Japan with a box of heart-warming, yummy-yum-yum sweets for you.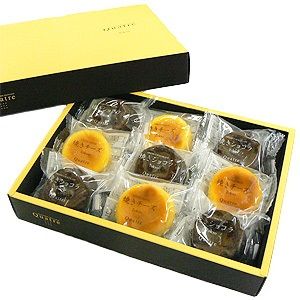 (quatre01.jpg)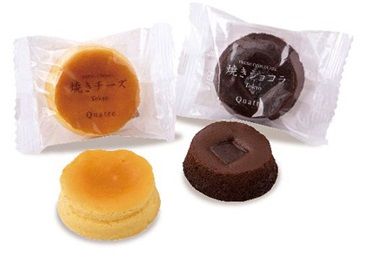 (quatre03.jpg)





Thanks for bringing me back some sweets.  How thoughtful you are!  But I don't think I'll be down that way for a while.




Why not?

Well ... things are starting to get busy now with Christmas fast approaching.  Besides, I've also given up sweets for some reason.

What reason?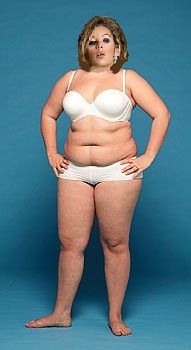 (roly05.jpg)





You see... Sweets just don't appeal to me any more.  Once in a while I'll pick up some dark chocolate, but that's it.




So you're doing your best to keep yourself in good shape, huh?



(dianelin2.jpg)





Oh yes, I'm trying to...




But these sweets are special.

What do you mean?

Well ... I bought them at Tokyo Station.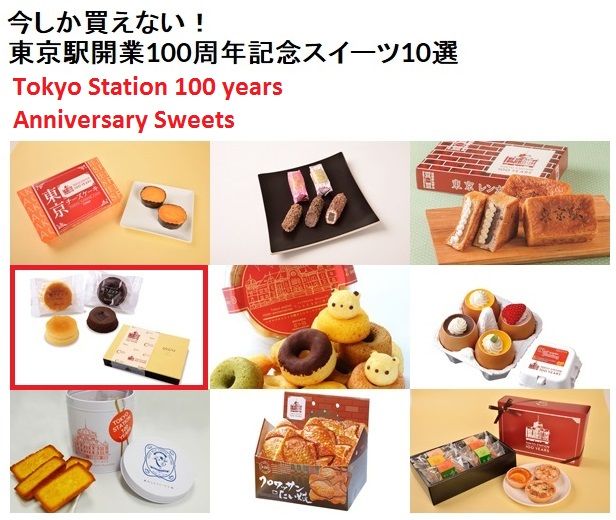 (quatre05b.jpg)

■"Actual Page"




The sweets above are all made for 100th anniversary of Tokyo Station.





Are they?

Believe me, Diane... I've chosen those sweets especially for you.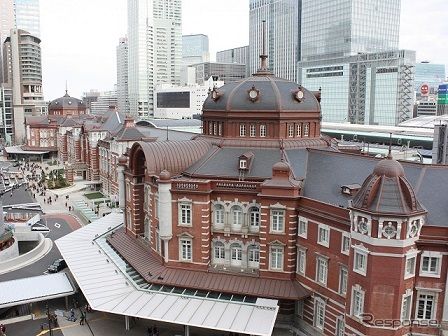 (tokyost1.jpg)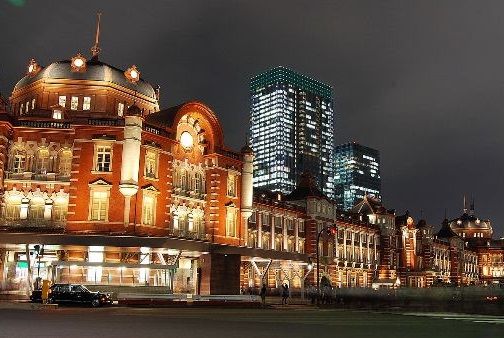 (tokyost2.jpg)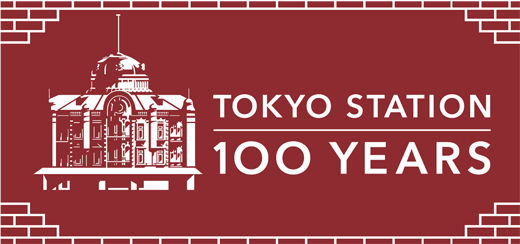 (tokyost3.jpg)







... looks interesting and appealing.  I really appreciate your thought, but would ask you to enjoy them for me or pass them along to another of your friends.  Very kind of you to do bring them back.




Well... I feel a bit disappointed, but I respect your diet and self-discipline... I think I'll enjoy those sweets while dreaming of staying in the Tokyo Station Hotel some day. Ha, ha, ha, ha, ...

Please do... I'll be on the look-out for you in the new year, my smiling bohemian.  In the meanwhile, enjoy the season and have fun at the central branch of Vancouver Public Library.  That's a truly spectacular place and we're so lucky to have it.

Yes, we ARE.  And enjoy the season and have fun at your workout, Diane.

I will.

(laugh16.gif)
【Himiko's Monologue】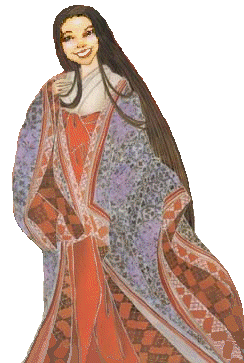 (himiko22.gif)
Have you been to Canada?
Canada extends from the Atlantic to the Pacific and northward into the Arctic Ocean, covering 9.98 million square kilometres (3.85 million square miles) in total, making it the world's second-largest country by total area and the fourth-largest country by land area.
Canada's common border with the United States forms the world's longest land border.
Naturally, many wild animals live in the vast land---especially in the northern part of the country.
Some of these animals are shown in this documentary called "Snow Babies," which depicts the first year of baby animals and their families originally broadcast on television as individual episodes in 1996.
Prepare for your heart to melt as the "BBC Eath" program brings you an in-deapth look at adorable baby animals in the beautiful but harsh world of ice and snow.
It is a fascinating and entertaining documentary.
Please take a look at the following trailer.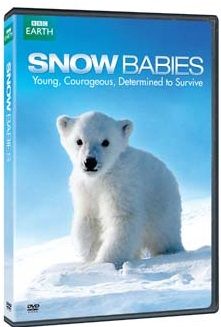 (snowbabies.jpg)
In any case, I hope Kato will write another interesting article soon.
So please come back to see me.
Have a nice day!
Bye bye ...
(hand.gif)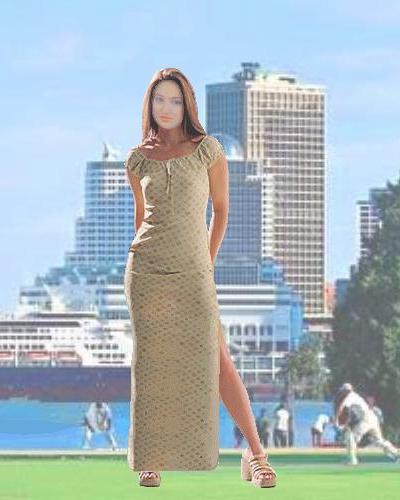 (renge400.jpg)
If you've got some time,
Please read one of the following artciles:
(juneswim.jpg)
■
"Sabina"
■
"Happy New Year"
■
"Merange & Sabina"
■
"Beauty in Spa"
■
"Love @ e-reading"
■
"Troublesome Slang"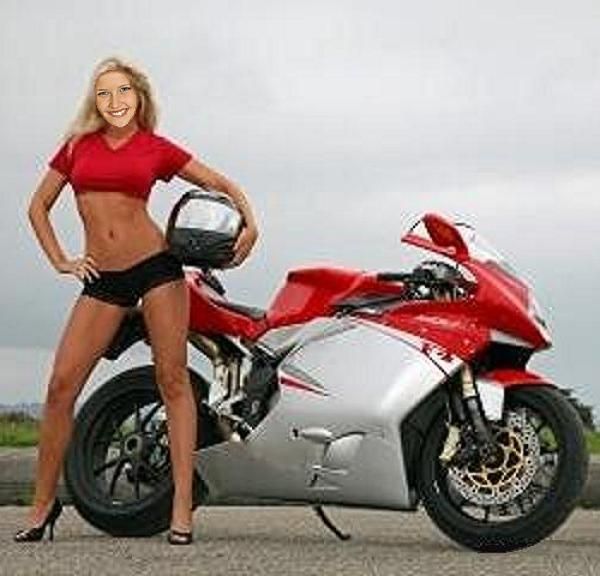 (biker302.jpg)
■
"World Family"
■
"Mari's Bagels"
■
"Love & Loyalty"
■
"Another Cinderella"
■
"Amazing Two-legged Pooch"
■
"Delusive Romance"
■
"Royal Couple"
■
"Life with Music"
■
"Poutine@Canada"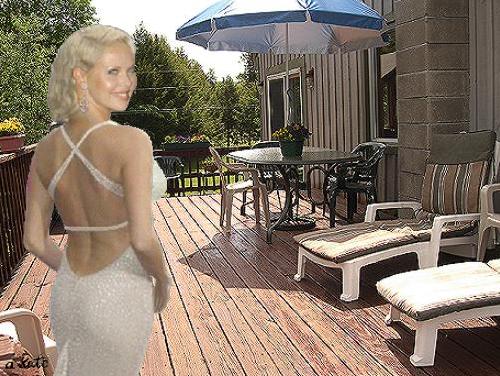 (dianesun.jpg)
■
"Glorious Summer"
■
"Biker Babe & Granny"
■
"Genetically Modified"
■
"Tyrannosaur"
■
"Love@Magic"
■
"Yellow Ball"
■
"Welcome Back"
■
"Forbidden Love"
■
"Merry X'Mas"
■
"Heaven with Mochi"
■
"Travel Expense Scandal"
■
"Love@Redemption"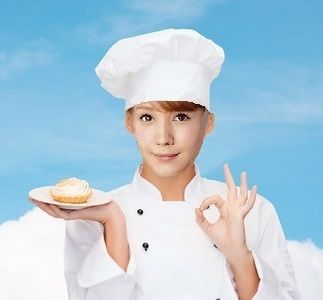 (cook002.jpg)
■
"JAGEL"
■
"JAGEL Again"
■
"Say NO!"
■
Happy Gal in Canada
■
Roof of Vancouver
■
Aftershock
■
Whiplash
■
Sex Appeal
■
Better Off Without Senate
■
Fire Festival

(surfin2.gif)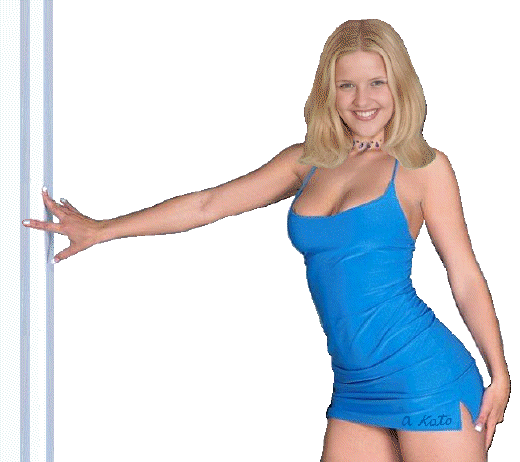 (bare02b.gif)
Hi, I'm June Adams.

Kato is a real movie lover, who tries to watch 1001 movies by the end of this year.

As a matter of fact, he has already accomplished his goal.




(lib50909a.png)

■『Actual List』




(june001.gif)

Kato watched "The Arabian Nights" or "One Thousand and One Nights" as his 1001th movie.

You might just as well want to view it.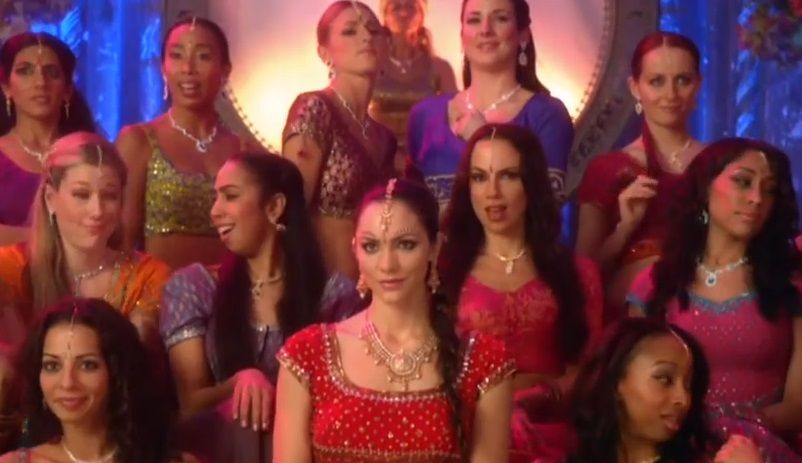 (1001nite.jpg)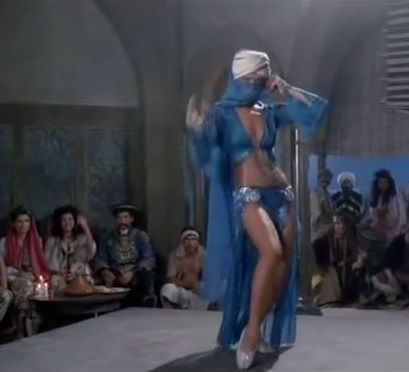 (1001nite10.jpg)







The stories in "the Arabian Nights" were collected over many centuries by various authors, translators, and scholars across West, Central, and South Asia and North Africa.

The tales themselves trace their roots back to ancient and medieval Arabic, Persian, Indian, Egyptian and Mesopotamian folklore and literature.

In particular, many tales were originally folk stories from the Caliphate era, while others, especially the frame story, are most probably drawn from the Pahlavi Persian work Hazār Afsān which in turn relied partly on Indian elements.

What is common throughout all the editions of the Nights is the initial frame story of the ruler Shahryār and his wife Scheherazade and the framing device incorporated throughout the tales themselves.

The stories proceed from this original tale.

Some are framed within other tales, while others begin and end of their own accord.

Some editions contain only a few hundred nights, while others include 1,001 or more.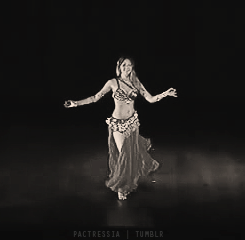 (bellyan15.gif)





ところで、愛とロマンに満ちた

レンゲさんのお話をまとめて

『レンゲ物語』を作りました。

もし、レンゲさんの記事をまとめて読みたいならば、

次のリンクをクリックしてくださいね。

■『愛とロマンのレンゲ物語』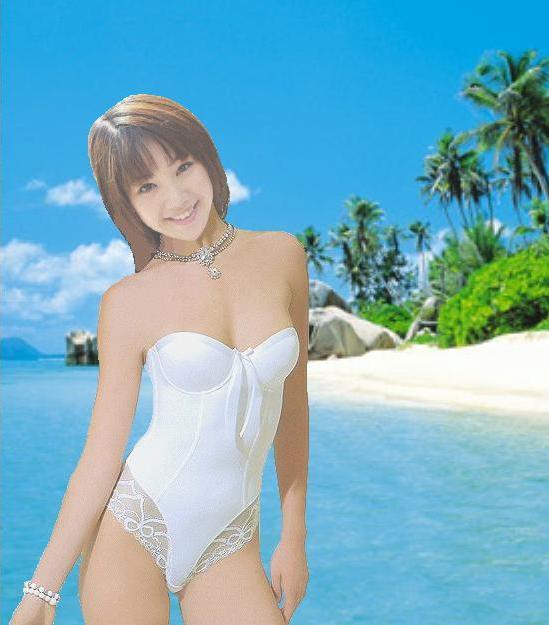 (renge730.jpg)

■『軽井沢タリアセン夫人 - 小百合物語』

とにかく、今日も一日楽しく愉快に

ネットサーフィンしましょうね。

じゃあね。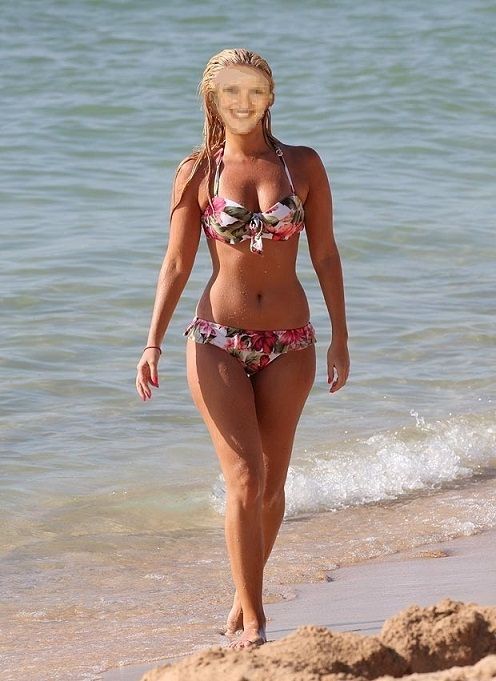 (bikini901b.jpg)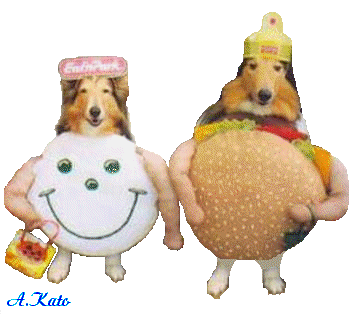 (dogs17.gif)

(girlxx.gif)
スポンサーサイト