Say NO!
Say NO!
In Vancouver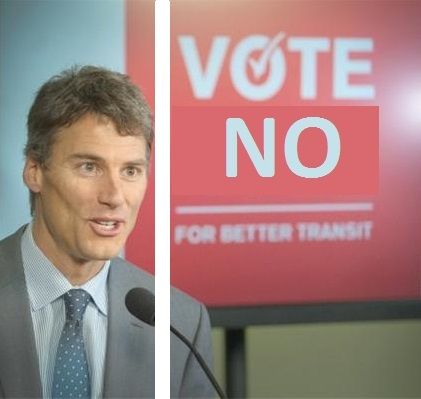 (voteno2.jpg)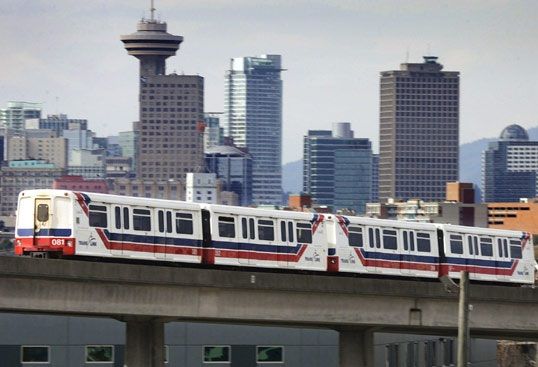 (trans02.jpg)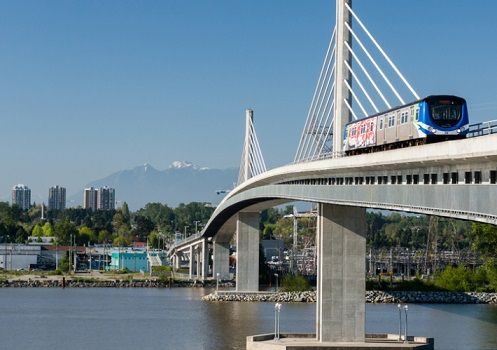 (trans03.jpg)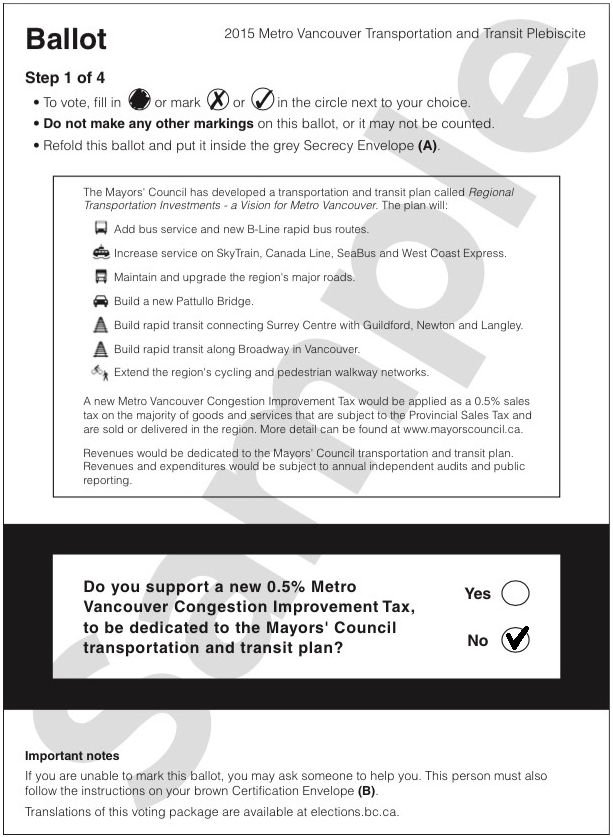 (ballot2.png)
■
"Enlarge!"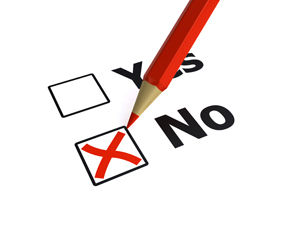 (voteno3.jpg)


(diane02.gif)

Kato, are you against the transportation and transit plan the Mayors'Council has developed?



(kato3.gif)

Yes, I am.

Why?  The plan looks pretty nice.  Look at the above ballot.  It reads:



The Mayors' Council has developed a transportation and transit plan called Regional Transportation Investments---a Vision for Metro Vancouver.

The plan will:

- add bus service and new B-Line rapid bus routes.

- increase service on SkyTrain, Canada Lone, SeaBus and West Coast Express.

- maintain and upgrade the region's major roads.

- build a new Pattullo Bridge.

- build rapid transit connecting Surrey Centre with Guildford, Newton and Langley.

- build rapid transit along Broadway in Vancouver.

- extend the region's cycling and pedestrian walkway networks.




With the above plan, Metro Vancouver will be a much better place to live in.  Don't you think?




Yes, I agree with you, Diane.

Then how come you're against the plan.

Well..., the above plan includes a new 0.5% additional sales tax.

The 0.5% additional tax is so small, isn't it?

It depends.  An average family would have to pay extra $260 out of their pockets each and every year. This salestax hike would hurt the poor more than wealthy, which is NOT fair.

But that amout of money seems reasonable, doesn't it?

Diane, you don't trust TransLink.

Why is that?

Think of TransLink's wasteful blunders.

What blunders?

For example, years-late fare-gate program.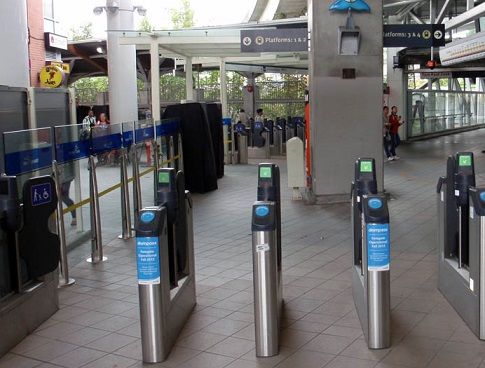 (faregate.jpg)




These fare gates were installed a long time ago, but these haven't been used for quite some time.  Apparently, the decision-makers at the top are to blame.  Yet the CEO is getting $70,000 a month as salary.





No kidding!?

Believe me, Diane, they are paid that much even though they've made some blunders.  If you want to know more about their blunders, you can read stories at http://www.notranslinktax.ca.

I'll read those stories later.  In any case, TransLink needs money, doesn't it?

Yes, of course, it does, but the Mayors' Council doesn't have to push for a salestax hike.

Then what kind of solition does it come up with?

Well..., TransLink could fund their entire plan by simply earmarking 0.5 percent of their projected 4.8 percent revenue growth over the next 10 years.

I see...

A more efficient, better-run TransLink would allow money to be reallocated to other transit priorities.

It sounds good.

The decision-makers at the top must be more careful in planning and spending.  Here is an interesting newspaper article:



Municipal watchdog loses all credibility

The provincial government appointed a watchdog to keep an eye on municipal spending.

In 2012, the Office of the Auditor General for Local Government was created, headed up by Basia Ruta.

What a great concept.

An auditor gerenal specifically tasked with sniffing out waste at the local level and holding city councils to account.

Too bad it has been an utter failure.

Only two years into its infancy, it seemed like this agency needs its own watchdog---and badly.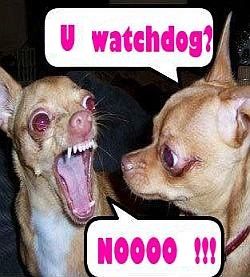 (watchdog.jpg)
Here are some numbers that would make any auditor cringe.
The AGLG has ten staff and an annual budget of $2.6 million.
Ruta earns $200,000 annually, and her office has spent about $5.2 million in the past two years.
With all this staff and resources, Ruta's office is supposed to be auditing local governments across the province.
However, to date the AGLG has only released one audit of one municipality.
One single audit, that's it.
This glacial pace of productivity is truly astounding---and unacceptable.
To make matters worse, a report that looked at the work environment in Ruta's office was recently leaked and it suggests there are some serious problems.
The report details frustrations expressed by Ruta's staff that their time and work were wasted.
It sounds like Ruta's office is a picture-perfect example of the sort of waste and inefficiencies her office was mandated to fix.
Ruta attempted to defend the issues in her office by chalking it up to "growing pains."
She has promised there will be audit reports released soon.
But at this point, it is too little, too late.
Taxpayers have doled out $400,000 in salary for Ruta and all we have to show for it is one audit report.
A failure of this magnitude would never be tolerated in the private sector, so why is it tolerated in government?
An auditor general whose own office is wrought with waste and inefficiencies, according to the leaked report, does not have the credibility to audit and call out the waste of others.
The AGLG needs to be leading by example.
Enough is enough.
It is time to replace Ruta, bring in a new AGLG and hold local governments to account for their spending.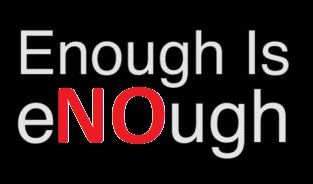 (enough.jpg)
by Kathryn Marshall
---
SOURCE: Page 4 "News 24"
Thursday, March 12, 2015
vancouver.24hrs.ca



TransLink has nothing to do with the watchdog, I suppose.




You're right, but a failure of this magnitude would never be tolerated in the private sector, so why is it tolerated in government?

So, Kato, you're saying, years-late fare-gate program is a big blunder, aren't you?

Yes, I am.  With those blunders in mind, the decision-makers at the top of TransLink are also losing credibility, I suppose.

The TransLink CEO is getting $70,000 a month as salary.  That means $840,000 per year, doesn't it?

That's right.  TransLink is pretty good at one thing: rasing taxes.  Gas taxes, tolls, property taxes---TransLink has increased all of them several times after they were introduced.  This salestax hike, which will be here forever, will be no exception.  And you know what?

Tell me, Kato.

There's the $7 million in taxpayer dollars the mayors have spent to try and buy your vote in this campaign.

No kidding!

So, Diane, it's about time for you to say NO in this plebiscite.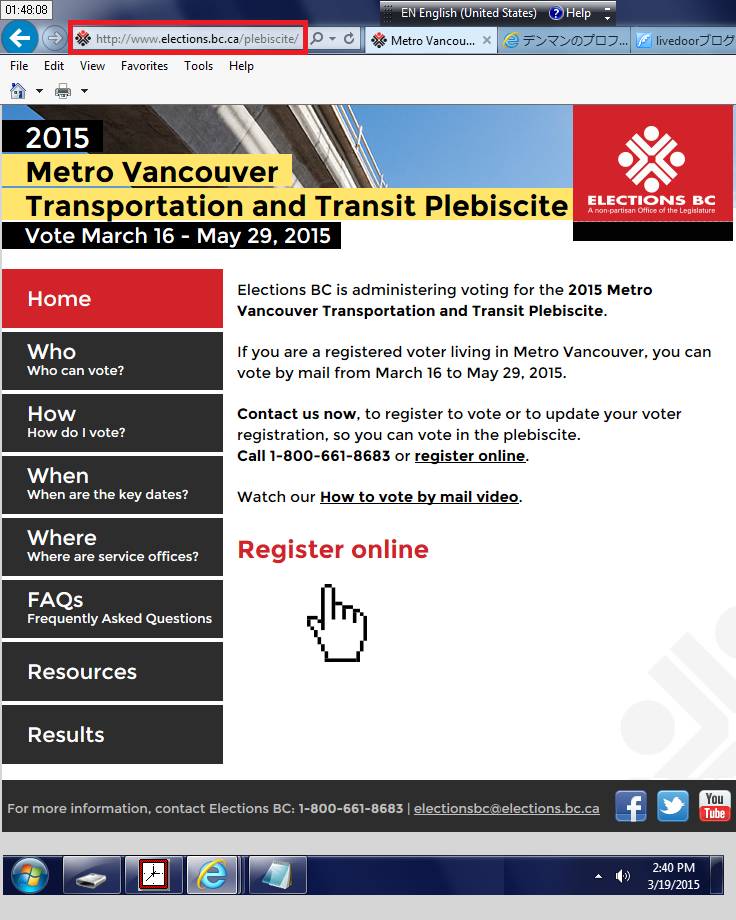 (vot50319.png)

■"Actual Site"




Tell the Mayors' Council "No!"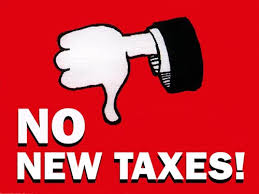 (notax2.jpg)





I'll think it over.




You don't have to think it over.  You see... those decision-makers at the top are like the mobs who grab our tax money.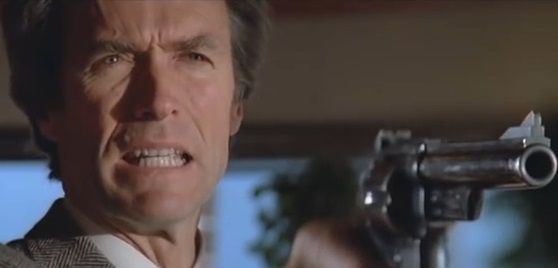 (myday02.jpg)






I feel as if I were Clint Eastwood in the above movie, and wanna tell them, "You wanna raise sales tax? Make my day!"

(laugh16.gif)
【Himiko's Monologue】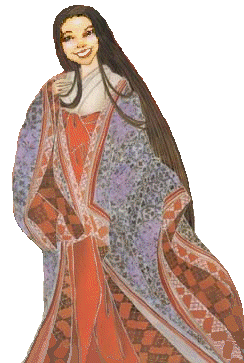 (himiko22.gif)
Have you ever been to Vancouver?
It is a beautiful city---one of the best cities in the world.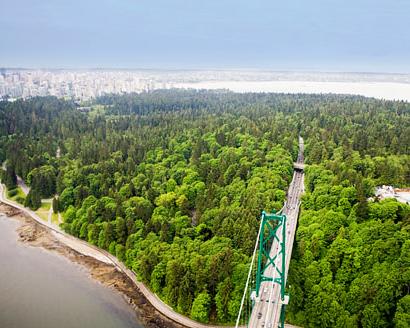 (stanley50.jpg)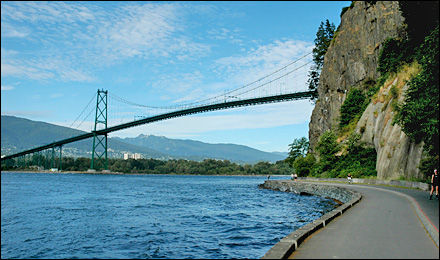 (seawall3.jpg)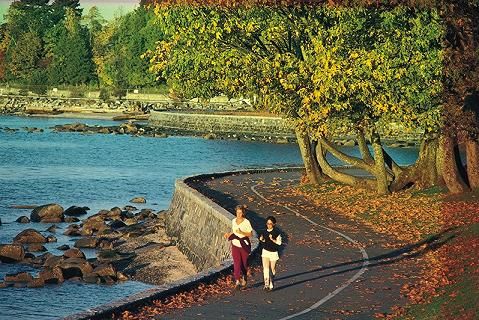 (seawall2.jpg)
Beautiful Vancouver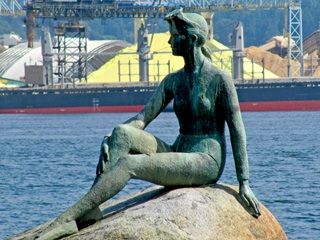 (wetsuit.jpg)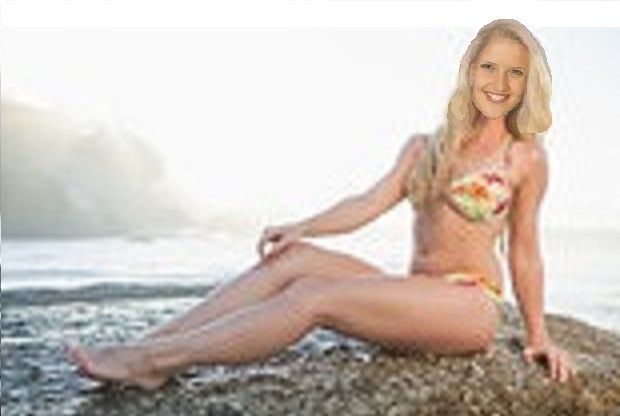 (wetsuit3.jpg)
(gastown20.jpg)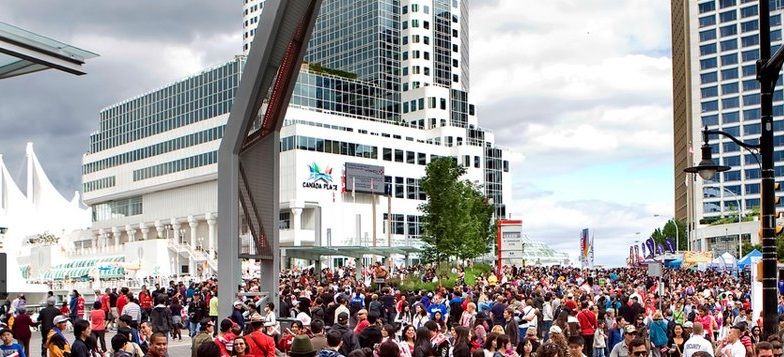 (canplace22.jpg)
Kato says that Vancouver is a paradise.
As you know, however, nothing is perfect, nobody is perfect.
So no city is perfect.
However, no matter what result comes out from the plebiscite, I wish, Vancouver remains to be a beautiful city.
In any case, I hope Kato will write another interesting article soon.
So please come back to see me.
Have a nice day!
Bye bye ...
(hand.gif)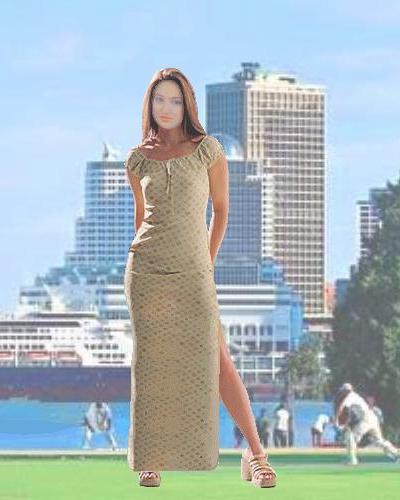 (renge400.jpg)
If you've got some time,
Please read one of the following artciles:
(juneswim.jpg)
■
"Sabina"
■
"Happy New Year"
■
"Merange & Sabina"
■
"Beauty in Spa"
■
"Love @ e-reading"
■
"Troublesome Slang"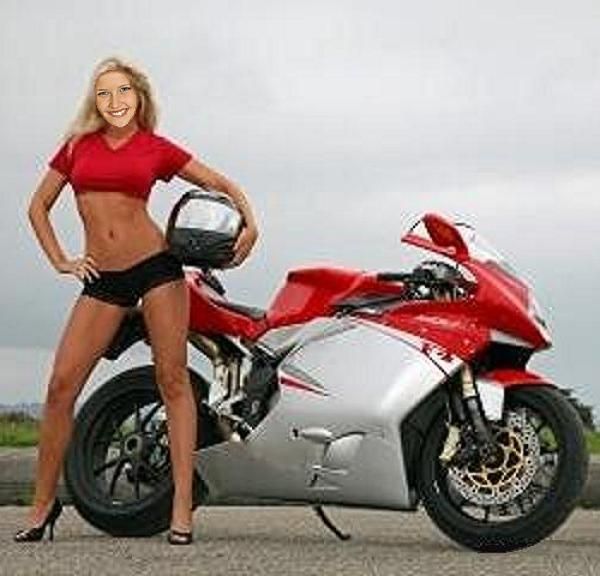 (biker302.jpg)
■
"World Family"
■
"Mari's Bagels"
■
"Love & Loyalty"
■
"Another Cinderella"
■
"Amazing Two-legged Pooch"
■
"Delusive Romance"
■
"Royal Couple"
■
"Life with Music"
■
"Poutine@Canada"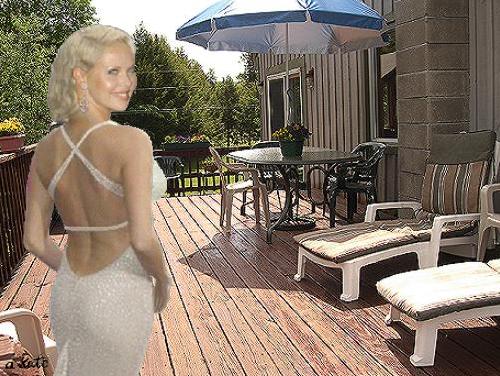 (dianesun.jpg)
■
"Glorious Summer"
■
"Biker Babe & Granny"
■
"Genetically Modified"
■
"Tyrannosaur"
■
"Love@Magic"
■
"Yellow Ball"
■
"Welcome Back"
■
"Forbidden Love"
■
"Merry X'Mas"
■
"Heaven with Mochi"
■
"Travel Expense Scandal"
■
"Love@Redemption"
■
"JAGEL"
■
"JAGEL Again"

(surfin2.gif)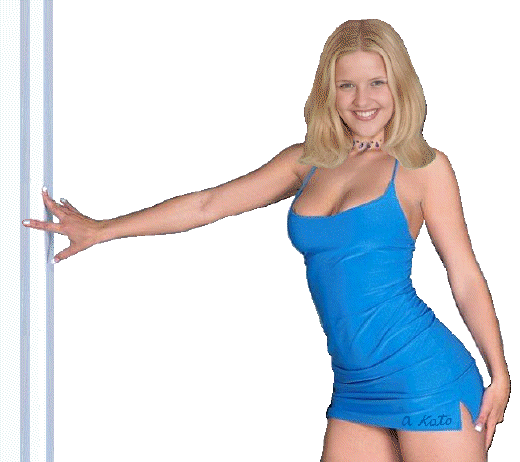 (bare02b.gif)
Hi, I'm June Adams.

Kato is a real movie lover, who tries to watch 1001 movies by the end of this year.




(lib50112a.png)

■"Actual Catalogue Page"

So far, he's watched 658 movies.

That is, he must see 343 more movies to accomplish his goal.

I'm particularly interested in Number 649 in the above list.

It is called "The Sawshank Redemption."



(shawshan.jpg)

【Trailer】



Kato jotted down his comment as follows:



This is a 1994 epic American drama written and directed by Frank Darabont.

Adapted from the Stephen King novella "Rita Hayworth and Shawshank Redemption", the film tells the story of Andy Dufresne, a banker who is sentenced to life in Shawshank State Prison for the murder of his wife and her lover despite his claims of innocence.

During his time at the prison, he befriends a fellow inmate, Ellis Boyd "Red" Redding, and finds himself protected by the guards after the warden begins using him in his money laundering operation.

I think this is one of the greatest movies, in which you could feel, as if in realty, that maintaining one's feeling of self-worth is quite important even when placed in a hopeless position.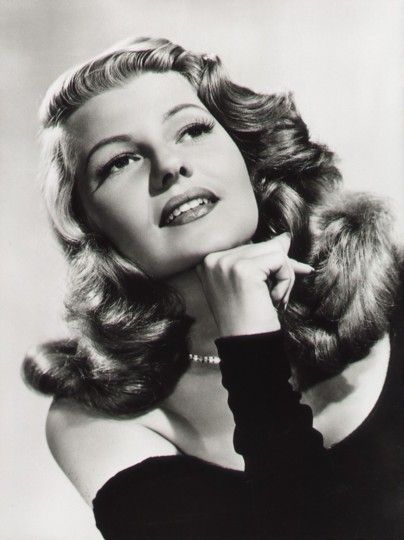 (shawshan2.jpg)

This film clearly shows how you can be free, even in prison, or unfree, even in freedom, based on one's outlook on life.



The above comment sounds quite interesting, doesn't it?

Why don't you see it?

ところで、愛とロマンに満ちた

レンゲさんのお話をまとめて

『レンゲ物語』を作りました。

もし、レンゲさんの記事をまとめて読みたいならば、

次のリンクをクリックしてくださいね。

■『愛とロマンのレンゲ物語』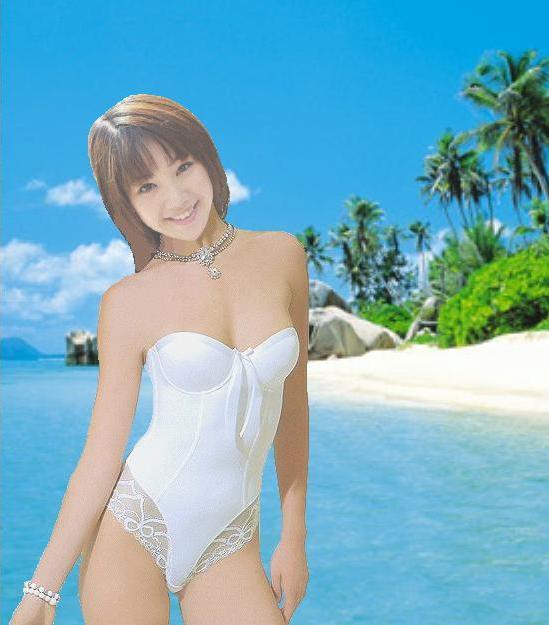 (renge730.jpg)

■『軽井沢タリアセン夫人 - 小百合物語』

とにかく、今日も一日楽しく愉快に

ネットサーフィンしましょうね。

じゃあね。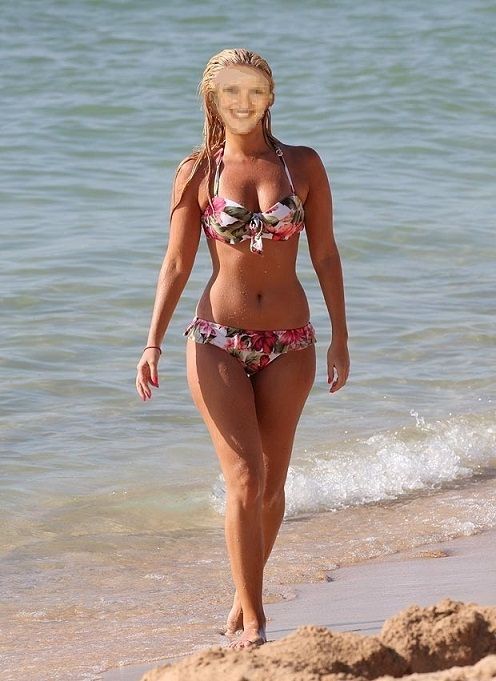 (bikini901b.jpg)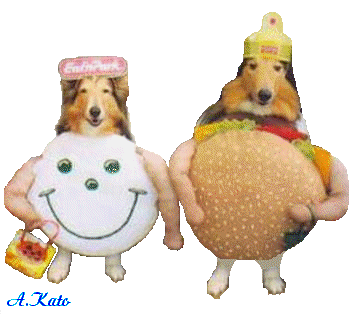 (dogs17.gif)

(girlxx.gif)
スポンサーサイト