Travel Expense Scandal
Travel Expense Scandal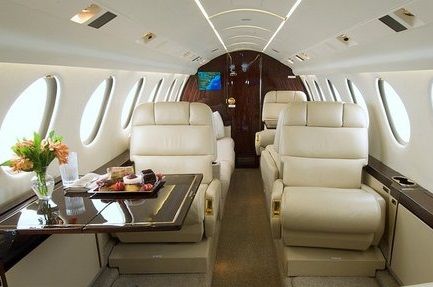 (luxury2.jpg)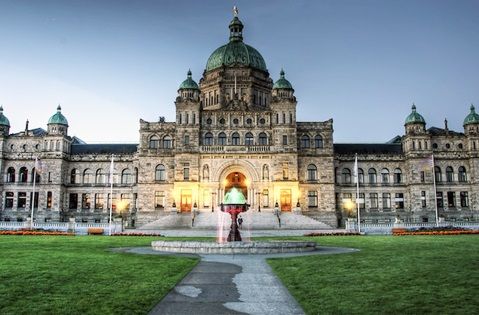 (bc001.jpg)
B.C. leg staff double travel expenses
(travelex.jpg)
Staff at the B.C. legislature have been racking up larger and larger travel bills---with enpenses more than doubling between 2010 and 2014, according to the latest government salary and expense documents.
According to the documents, which were obtained by government watchdog Integrity BC and provided to
24 hours
, the total travel bill for legislature staff in the fiscal year ending on March 31, 2014 totalled $458,080, a big jump from the $200,303 recorded in 2010.
Of particular note is the travel expenses of Craig James, the clerk of the B.C. legislature, who billed taxpayers $71,873 in 2013/14 in travel, by far exceeding the expenses of his colleagues.
The amount actually put him as the top travel spender of all government employees in 2013/14, according to the province's latest public account document.
"When you turn around and put how much he spent into a weekly basis---that's nearly $1,400 a week in travel for every single week of the year," said Dermod Travis, Integrity BC executive director.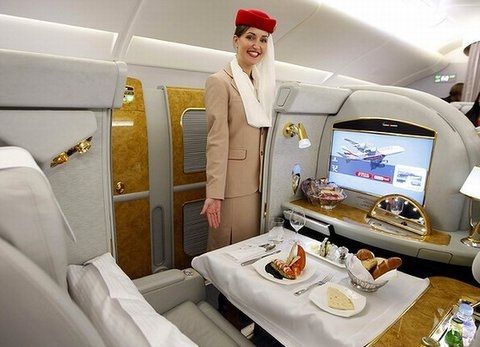 (luxury3.jpg)
James' office, the legislature's Office of the Clerk, did not respond to
24 hours
for comment by presstime.
Between fiscal years 2010 to 2014, according to government travel expenses, James billed a total of $277,037 in travel, including his expenses during his time with Elections BC for two of the years.
The second-highest billing staff member at the legislature in 2013/14 is Gary Lenz, the seargent-at-arms of the legislature, who billed $31,831 for travel in the latest year.
Lenz, who had his salary listed at $175,474 in fiscal 2014 from $95,915 in fiscal 2010, actually has a higher salary than House of Common Sergeant-At-Arms Kevin Vickers---which has a salary ceiling of $173,300, according to the government of Canada's salary ranges.
James, as B.C.'s legislature cleark, made $289,984 in salary in 2013/14, which was also higher than House of Common clerk Audrey Elizabeth O'Brien's salary ceiling of $228,800.
By Michael Mui
(Photos from Denman Library)
---
Page 5 "
24 hours
"
Tuesday, Janauary 13, 2015

(kato3.gif)

Diane, have you read the above newspaper article?




(diane02.gif)

Yes, I have.  What about it?

Jee... you don't seem to be in shock, do you?

Why should I be in shock?

...'Cause those guys billed taxpayers---like you and me---an unreasonable amount of money.  It says that the total travel bill for legislature staff in the fiscal year ending on March 31, 2014 totalled $458,080, which is a big jump from the $200,303 recorded in 2010. That is, more than doubled.

Well... there must be some reasons.

Like what?

For example, Craig James---the cleark of the B.C. legislature---might have spent more on travel because the provincial election took place during the year.

Maybe so, but I think there's something fishy about him.

What is it, Kato?

Well... the reporter contanted Craig James, but he didn't respond.  I think he didn't want to talk about it with the newspaper reporter because he felt guilty about his spending.

Don't make such a short-cut conclusion, Kato.  He might've been busy doing some legislature work at the time the reporter called him.

Diane, you seem to be quite protective towards the legislature staff.  I wonder if some of your family members are working with those guys.

No, none of my family are working for the legislature.

Then you should be more judgemental about how they spend taxpayers' money.

Well ... Nobody is perfect, Kato.

I know... I know... Diane, you're a good-natured woman. So, you tend to be lenient, but sometimes you should be judgemental---especially regarding unreasonable spending of the government staff.

I'm againt being judgemental.

How come ...?

Well ... Being judgemental is a way of making yourself feel better, by hurting others.  And usually such a judgement is driven by closed mindedness or a lack of manners.

So, Diane, you're saying I'm closed-minded without manners.  Is that it?

Don't take it personally, Kato.  I'm just telling you in general.

Diane, you're a believer in Christianity and act like a Jesus from time to time.  You're generous, considerate and compassionate. That's probably the reason you tend to forgive big spenders in the government.  But I feel the right to judge against big spenders---especialy using our tax dollars in such a wasteful manner.

But the above article is one-sided.  None of the government staff haven't given us a reason---if any.

It's because they feel ashamed.

You'll never know, Kato.  They might have some legitimate reasons.

They might, but what I'm saying is, at least you should take a critical point of view over how they spend our tax dollars.

So what would you do about their big spending?

Well, if I were a premier, I would tell the legislature staff to cut the travel expenses in half and to save the other half as a soup-kitchen fund so that unfortunate or low-income people could enjoy more free meals at the soup kitchens in the province.

I'm glad to hear that.  Now, I know why you say that.

Do you, Diane?

Yes, I gather, Mayumi and you really appreciated our volunteer work at the church.

You're right on.




On Tuesday, December 16, 2014 3:12 PM
barclay1720@aol.com wrote:


Hi Diane,

We don't have many glorious sunny days, do we?

In any case, tomorrow morning, Mayumi will arrive at Vancouver.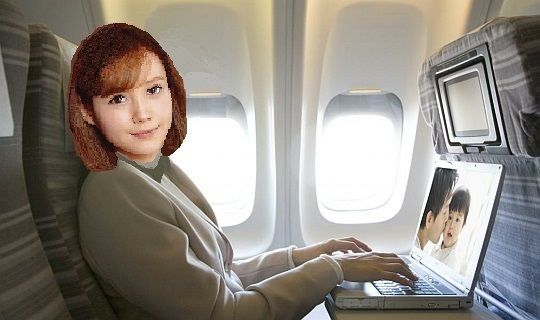 (inflight2.jpg)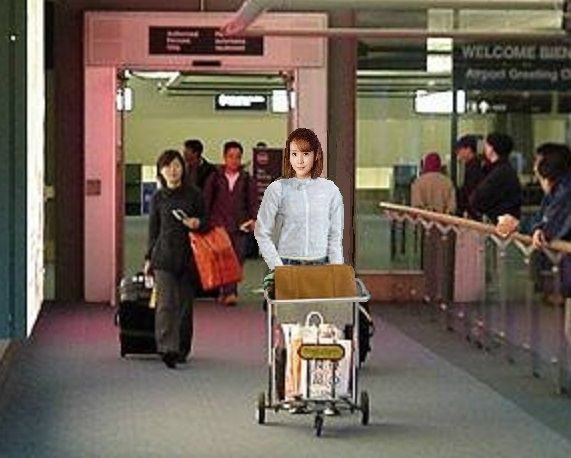 (airport1b.jpg)
She is probably disappointed by the lousy weather in Vancouver.
As you say, however, when you're happy it doesn't matter the weather.
How true it is.
Actually, Mayumi is quite happy to arrive in Vancouver because she'll start her new life in Vancouver---she hopes.
But the problem is that she hasn't got a landed immigrant visa yet.
She'll try to find a job as cook or related worker.
As you know, it is hard for a person with a tourist status to find a job.
Anyhow, there is a way where there is a will.
I'm pretty sure that Mayumi will be able to sing even in the rain.
On the coming Thurstday, I'll take her to Christ Church Cathedral at 11:30 AM.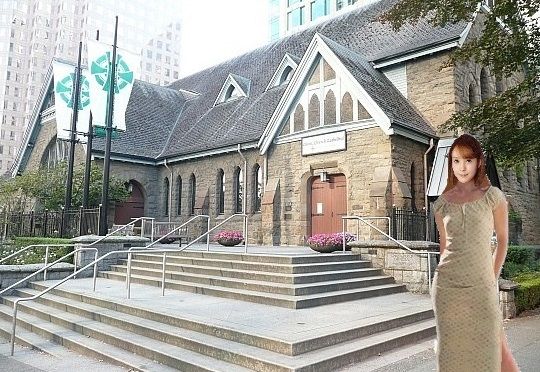 (church802.jpg)
She is quite fascinated to meet you because she is interested in volunteer work.
It could be an eye-opener for Mayumi.
But it all depends on how well she feels Thursday morning.
If she is too tired or ill, she can't make it.
I hope that she'll be fine and that we'll have a glorious sunny day on Thursday.
Today, however, the weather is lousy---one of those days.
I'm pretty sure that you prefer reading my article to singing in the rain and catching pneumonia.
(laughx.gif)
Please click the following link: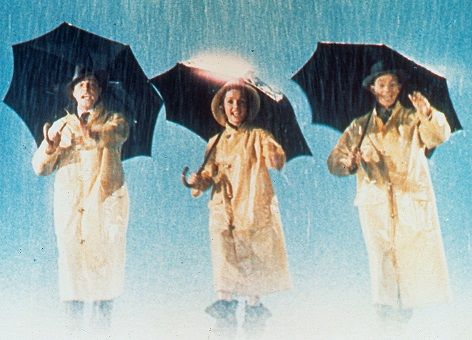 (rain102.jpg)
"Happy in the Rain"
I hope you'll enjoy it.
Bye now...
Your smiling and romantic Bohemian, Kato
with a lot of love as always...

From: diane705@yahoo.ca
Date: Wed, 17 Dec 2014 05:15:16 +0000 (UTC)
Subject: Re: Are you singing in the rain? :-)
To: barclay1720@aol.com

Hi Kato,
Well, isn't that exciting!
Mayumi will finally be arriving.
Hopefully she'll not be too tired and you'll both be able to come to the Cathedral for lunch.
It will be our last one before the new year as the holidays this year both fall on the Thursday.
I'll certainly look forward to seeing you.
Just join the line and blend right in and everyone will treat you very well---even, I'm sure, the fellows who will be in the line.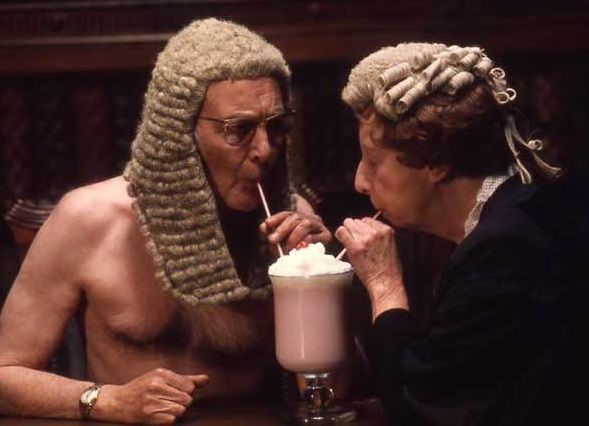 (funnymen.jpg)
Some are a bit crazy but if you just ignore them they'll move on.
I'll be round with coffee real shortly after you sit down and am excited to meet Mayumi.
It seems that they have a long line now of congregation members who want to help at the soup kitchen so they won't need any volunteers for a while at least.
But if Mayumi likes what we're doing she can keep it in the back of her mind for the future.
First thing, of course, is to get her a job.
Hopefully it won't be too difficult a task.
I'll keep my fingers crossed for sure.
...hope to see you on Thursday, if not, sometime before Christmas hopefully.

(xmaswreath.gif)
Thanks for sending more for my viewing pleasure,
Love, Diane


You know, Diane, there are so many volunteers---just like you---working for the unfortunate and the low-imcomers.





Yes, you're telling me, Kato.

I just want those big spenders to think about volunteers, the unfortunate as well as the low-incomers.

I agree on that.

(laugh16.gif)
【Himiko's Monologue】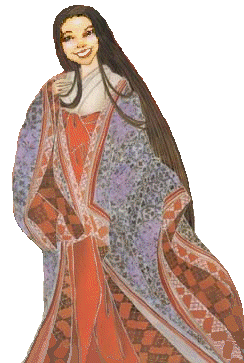 (himiko22.gif)
Have you ever been to the soup kitchen?
The earliest occurrences of soup kitchens are difficult to identify.
Throughout history, societies have invariably recognised a moral obligation to feed the hungry.
The philosopher Simone Weil wrote that feeding the hungry when one has resources to do so is the most obvious obligation of all, and that as far back as Ancient Egypt.
Soup has long been one of the most economical and simple ways to supply nutritious food to large numbers of people.
The earliest modern soup kitchens were established by the inventor Sir Benjamin Thompson (1753-1814), who was employed as an aide-de-camp to the Elector of Bavaria in the 1790s.
He was an American-born British physicist and inventor whose challenges to established physical theory were part of the 19th century revolution in thermodynamics.
He also served as a Lieutenant-Colonel in the Loyalist forces in America during the American Revolutionary War.
After the end of the war he moved to London where his administrative talents were recognized when he was appointed a full Colonel.
In 1784 received a knighthood from King George III.
A prolific designer, he also drew designs for warships.
He later moved to Bavaria and entered government service there, being appointed Bavarian Army Minister and re-organizing the army.
In 1791, was made a Count of the Holy Roman Empire.
He spent eleven years in Bavaria, reorganizing the army and establishing workhouses for the poor.
He also invented Rumford's Soup, a soup for the poor, and established the cultivation of the potato in Bavaria.
A "soup kitchen" was born as part of his "social work."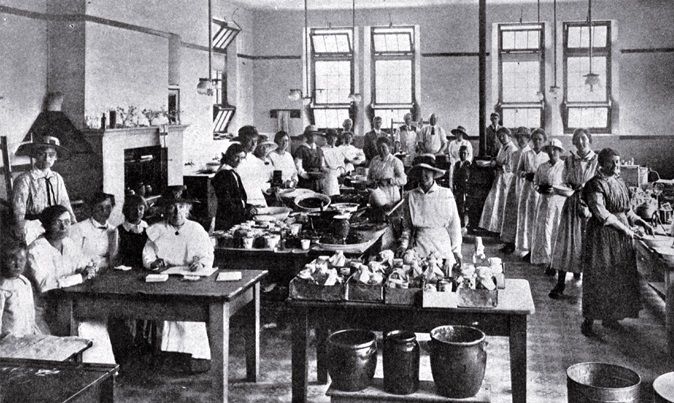 (kitchen903.jpg)
In any case, I hope Kato will write another interesting article soon.
So please come back to see me.
Have a nice day!
Bye bye ...
(hand.gif)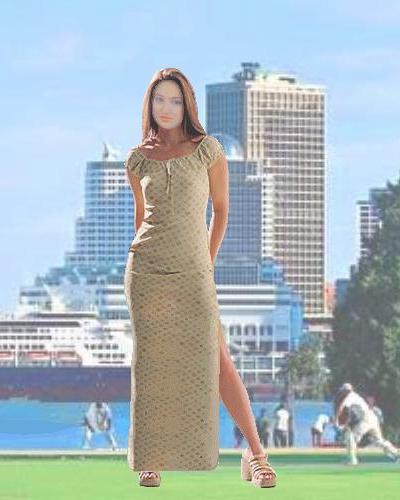 (renge400.jpg)
If you've got some time,
Please read one of the following artciles:
(juneswim.jpg)
■
"Go Bananas"
■
"Manwatching"
■
"Stanley Boardwalk"
■
"With Your Tiger"
■
"A Second World"
■
"Asexual Thought"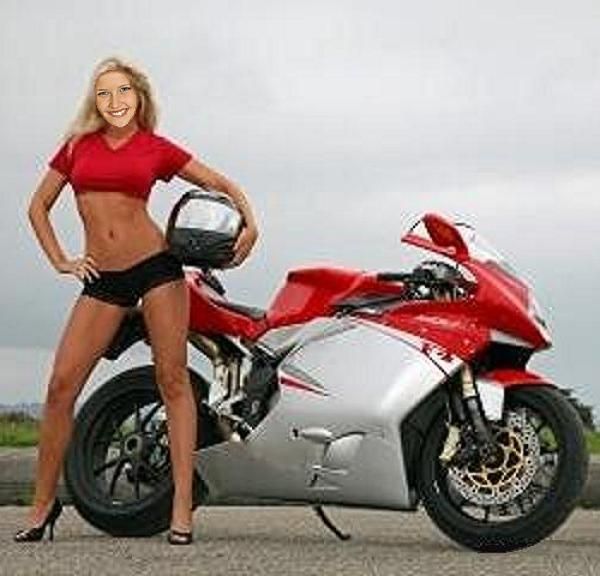 (biker302.jpg)
■
"Stanley 125 Years"
■
"Sushi @ the Globe"
■
"Peace@Syria & Pentagon"
■
"Sweet Memory"
■
"Unforgettable Movies"
■
"Typhoon 26"
■
"Great Luck"
■
"Diane@World"
■
"Diane@Spam"
■
"Sabina"
■
"Happy New Year"
■
"Merange & Sabina"
■
"Beauty in Spa"
■
"Love @ e-reading"
■
"Troublesome Slang"
■
"World Family"
■
"Mari's Bagels"
■
"Love & Loyalty"
■
"Another Cinderella"
■
"Amazing Two-legged Pooch"
■
"Delusive Romance"
■
"Royal Couple"
■
"Life with Music"
■
"Poutine@Canada"
■
"Glorious Summer"
■
"Biker Babe & Granny"
■
"Genetically Modified"
■
"Tyrannosaur"
■
"Love@Magic"
■
"Yellow Ball"
■
"Welcome Back"
■
"Forbidden Love"
■
"Merry X'Mas"
■
"Heaven with Mochi"

(surfin2.gif)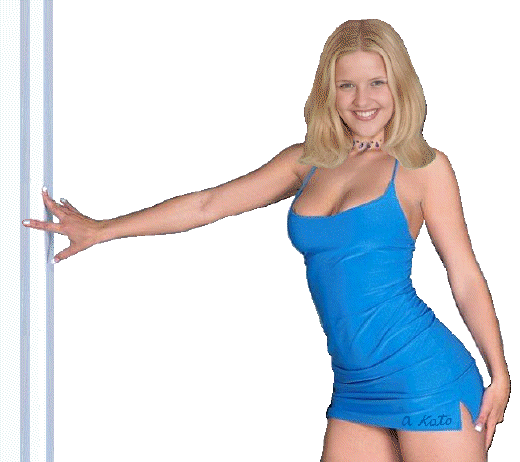 (bare02b.gif)
Hi, I'm June Adams.

Kato is a real movie lover, who tries to watch 1001 movies by the end of this year.




(lib50112a.png)

■"Actual Catalogue Page"

So far, he's watched 658 movies.

That is, he must see 343 more movies to accomplish his goal.

I'm particularly interested in Number 649 in the above list.

It is called "The Sawshank Redemption."



(shawshan.jpg)

【Trailer】



Kato jotted down his comment as follows:



This is a 1994 epic American drama written and directed by Frank Darabont.

Adapted from the Stephen King novella Rita Hayworth and Shawshank Redemption, the film tells the story of Andy Dufresne, a banker who is sentenced to life in Shawshank State Prison for the murder of his wife and her lover despite his claims of innocence.

During his time at the prison, he befriends a fellow inmate, Ellis Boyd "Red" Redding, and finds himself protected by the guards after the warden begins using him in his money laundering operation.

I think this is one of the greatest movies, in which you could feel, as if in realty, that maintaining one's feeling of self-worth is quite important even when placed in a hopeless position.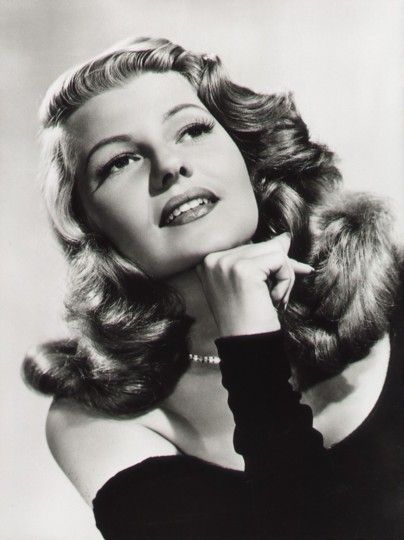 (shawshan2.jpg)

This film clearly shows how you can be free, even in prison, or unfree, even in freedom, based on one's outlook on life.



The above comment sounds quite interesting, doesn't it?

Why don't you see it?

ところで、愛とロマンに満ちた

レンゲさんのお話をまとめて

『レンゲ物語』を作りました。

もし、レンゲさんの記事をまとめて読みたいならば、

次のリンクをクリックしてくださいね。

■『愛とロマンのレンゲ物語』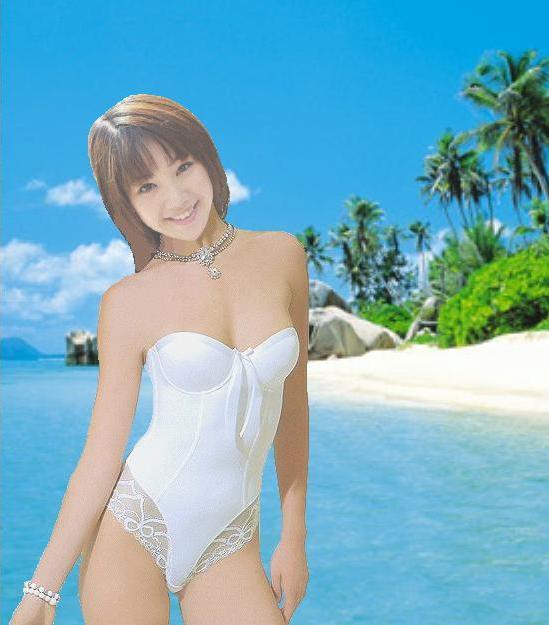 (renge730.jpg)

■『軽井沢タリアセン夫人 - 小百合物語』

とにかく、今日も一日楽しく愉快に

ネットサーフィンしましょうね。

じゃあね。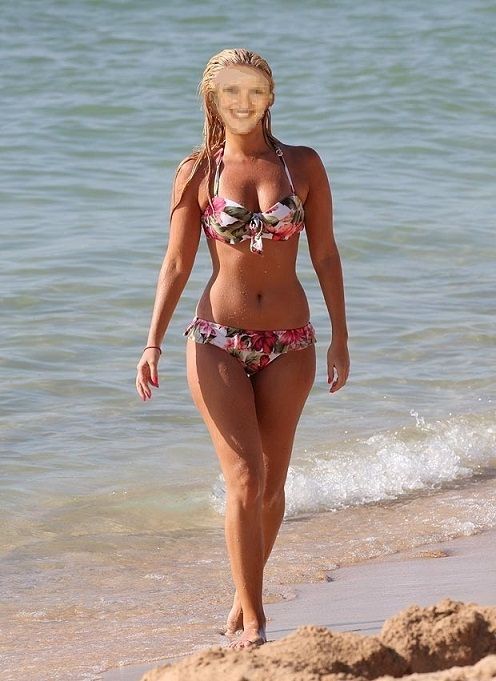 (bikini901b.jpg)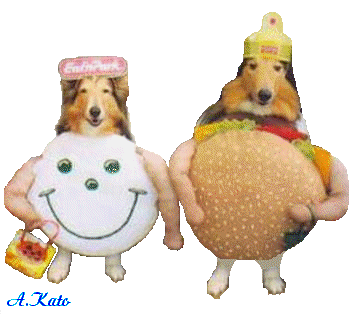 (dogs17.gif)

(girlxx.gif)
スポンサーサイト