Glory of Death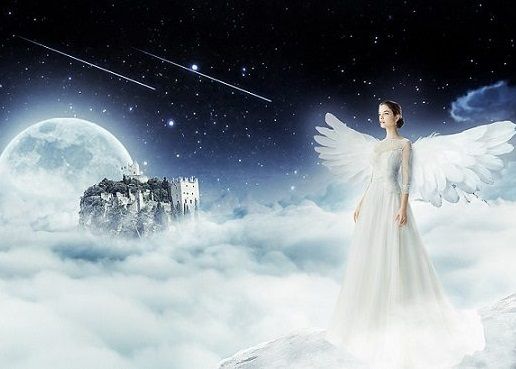 (heaven2.jpg)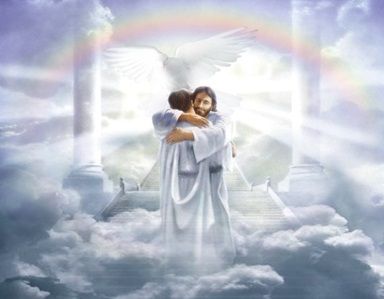 (heaven5.jpg)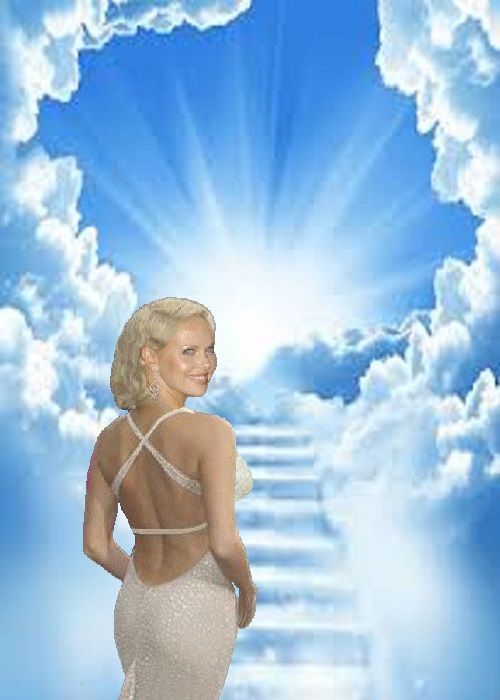 (heaven4.jpg)


(diane02.gif)

Kato... how come you jotted down such an unbelievable title?



(kato3.gif)

Well, yesterday I viewed the following movie.





(lib80725a.png)


■"Enlarge!"

■"Actual Page"








I see... You viewed the above movie on July 25, huh?




Yes, I did... And I jotted down the following comment:


MY COMMENT
Directed by Lee Toland Krieger in 2015, this American romantic fantasy depicts the unbelievable love story of Adaline Bowman.
Of course, everybody dies soon or later, but this story makes you believe that somebody cannot age at all.
With a well-crafted script, this romantic fantasy appears quite real.
Dazzling and unforgettable!



It sounds quite fascinating... Tell me a little about the storyline.




I don't want to spoil your expectation... So I just tell you about the first part, which goes like this: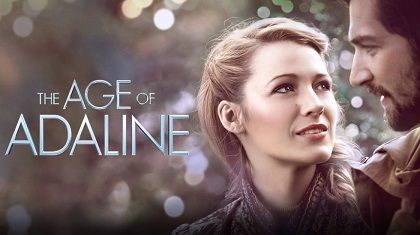 (adaline2.jpg)
One afternoon in San Francisco, Adaline Bowman purchases fake IDs at an apartment before returning home to feed her dog.
She then goes to work and opens a box of film reels, including one that explains her life.
She was born on New Years Day 1908, then later married and gave birth to a daughter, only to become a widow after her husband died in a tragic accident.
Years later, in 1937, Adaline crashed her car when she swerved into a ravine during a snowstorm and died in the freezing lake nearby, but a lightning strike suddenly revived her.
From that moment on, Adaline has stayed physically 29 years old.
One night, two suspicious FBI agents attempt to force her onto an airplane for study, but she escapes captivity and realizes that she will have to spend the rest of her life on the run.
Ever since, she has changed her identification and address according to the era, while her daughter Flemming ages normally, to the point where she appears older than Adaline.
On New Year's Eve in the present year, she attends a party where she meets Ellis Jones, introducing herself as her current alias, Jennifer.
He asks to see her again but she refuses, knowing she can never fall in love because she can never have a normal future with someone.
The next day at work, Ellis arrives and again asks Adaline to go on a date with him.
Finally she accepts, and some mysterious events follow.
---
SOURCE: "The Age of Adaline"
From Wikipedia, the free encyclopedia



I see... I think I'll book the DVD.




I strongly recommend it... You wouldn't regret it.

So, Kato, you call the above movie "Glory of Death", don't you?

No, not really.

You still want to tell me some other stuff.

Oh yes, I do... As a matter of fact, I've recently watched the 2002nd movie in Vancouver Public Library:







(lib80628a.png+lib80628a2.png)


■"Actual List"










The 2002nd movie is called "Arabian Nights", huh?




Yes, it is...

You're crazy about "Arabian Nights", aren't you?

Yes, I am... As a matter of fact, the 1001st movie I viewed is also called "Arabian Nights", which is different from the above.

I know that, Kato... And are you saying that there is some glory of death in the Arabian Nights movie?

No, there isn't... It's in the different movie... I viewed the following movie:






(lib80712a.png) 


■"Enlarge"

■"Actual Page"



MY COMMENT
Directed by Yōjirō Takita in 2008 loosely based on "Coffinman"---a memoir by Shinmon Aoki, this Japanese drama depicts the life of a young man who returns to his hometown after a failed career as a cellist and stumbles across work as a nōkanshi—a traditional Japanese ritual mortician.
Despite Japanese prejudices against those who handle the dead, the film appears profoundly touching the heart of the viewer with a heartwarming ending.
Although I don't like its predictability and overt sentimentality, I admire its humour, the beauty of the encoffining ceremony, and the quality of the acting.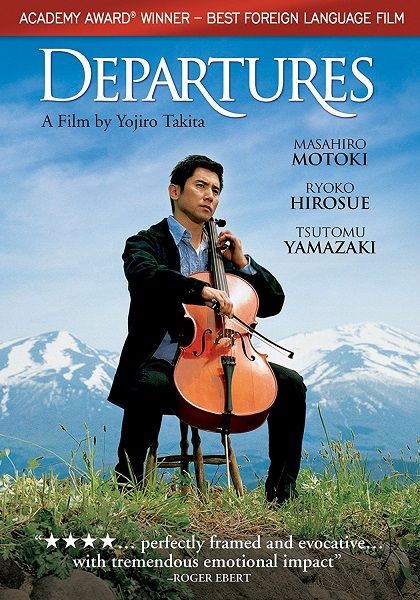 (okuri04.jpg) 
Departures is a 2008 Japanese drama directed by Yōjirō Takita.
The protagonist starts working as a traditional Japanese ritual mortician.
He is subjected to prejudice from those around him, including from his wife, because of strong social taboos against people who deal with death.
Eventually he earns their respect and learns the importance of interpersonal connections through the beauty and dignity of his work.
Distributors were reluctant to release it until a surprise grand prize win at the Montreal World Film Festival in August 2008.
The following month the film opened in Japan, where it went on to win the Academy Prize for Picture of the Year and become the year's highest-grossing domestic film.
This success was topped in 2009, when it became the first Japanese production to win the Academy Award for Best Foreign Language Film.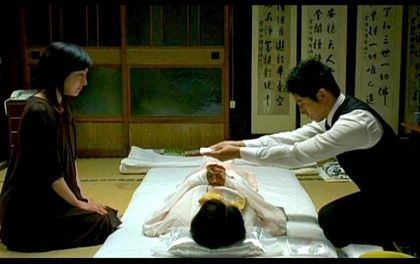 (okuri06.jpg)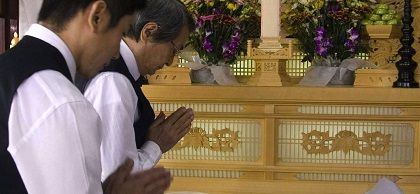 (okuri07.jpg) 
Plot
Daigo Kobayashi loses his job as a cellist when his orchestra is disbanded.
He and his wife Mika move from Tokyo to his hometown in Yamagata, where they live in his childhood home that was left to him when his mother died two years earlier.
It is fronted by a coffee shop that Daigo's father had operated before he ran off with a waitress when Daigo was six; since then the two have had no contact.
Daigo feels hatred towards his father and guilt for not taking better care of his mother.
He still keeps a "stone-letter"—--a stone which is said to convey meaning through its texture—which his father had given him many years before.
Daigo finds an advertisement for a job "assisting departures".
Assuming it to be a job in a travel agency, he goes to the interview at the NK Agent office and learns from the secretary, Yuriko Kamimura, that he will be preparing bodies for cremation in a ceremony known as encoffinment.
Though reluctant, Daigo is hired on the spot and receives a cash advance from his new boss, Sasaki.
Daigo is furtive about his duties and hides the true nature of the job from Mika.
His first assignment is to assist with the encoffinment of a woman who died at home and remained undiscovered for two weeks.
He is beset with nausea and later humiliated when strangers on a bus detect an unsavoury scent on him.
To clean himself, he visits a public bath which he had frequented as a child.
It is owned by Tsuyako Yamashita, the mother of one of Daigo's former classmates.
Over time, Daigo becomes comfortable with his profession as he completes a number of assignments and experiences the gratitude of the families of the deceased.
Though he faces social ostracism, Daigo refuses to quit, even after Mika discovers a training DVD in which he plays a corpse and leaves him to return to her parents' home in Tokyo.
---
SOURCE: "Departures (2008 film)"
From Wikipedia, the free encyclopedia


The movie's Japanese title [Okuribito (おくりびと)] literally means "one who sends off to another world, that is, Heaven".





So, in the above movie, you see Glory of Death, huh?

Yes, I do... So, Diane, why don't you book the DVD and watch it yourself?

Is it that good?

You wouldn't regret viewing it... Besides, since you're a music lover, you'll love its soundtrack: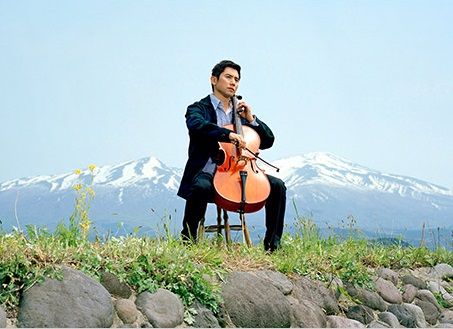 (okuri05.jpg) 









I see... I'd better book the DVD.




Yes, you'd better hurry 'cause many people will do the same after reading this article.

(dianelin3.jpg)
(laughx.gif)
【Himiko's Monologue】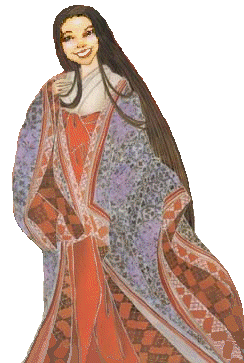 (himiko22.gif)
If you're interested in the above movie, you might just as well borrow the DVD from your nearest library.
In any case, you might be interested in the Japanese traditions.
Japan has hundreds of widely observed traditions associated with ceremonies, rituals, holidays, celebrations, business and life in general.
Many are valued for making life more interesting.
Others are associated with etiquette, politeness, religion or old superstitions.
Here are two fascinating YouTube clips.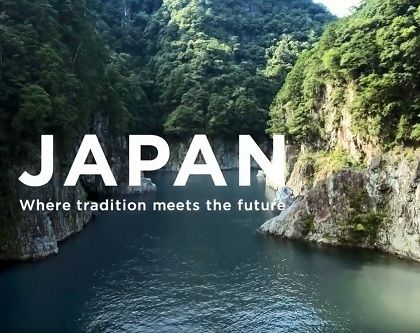 (japan21.jpg)
In any road, I expect Kato will write another interesting article soon.
So please come back to see me.
Have a nice day!
Bye bye ...
(hand.gif)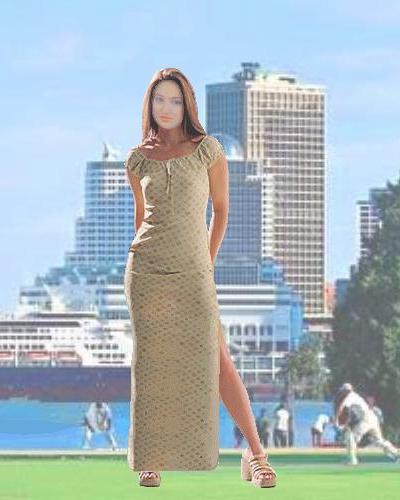 (renge400.jpg)
If you've got some time,
Please read one of the following artciles: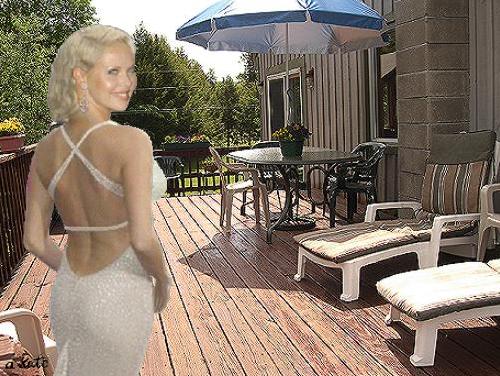 (dianesun.jpg)
■
"Glorious Summer"
■
"Biker Babe & Granny"
■
"Genetically Modified"
■
"Tyrannosaur"
■
"Love@Magic"
■
"Yellow Ball"
■
"Welcome Back"
■
"Forbidden Love"
■
"Merry X'Mas"
■
"Heaven with Mochi"
■
"Travel Expense Scandal"
■
"Love@Redemption"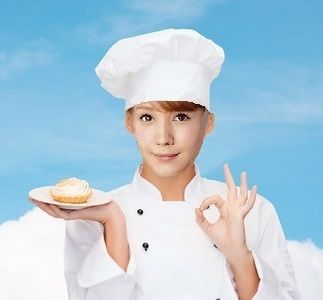 (cook002.jpg)
■
"JAGEL"
■
"JAGEL Again"
■
"Say NO!"
■
Happy Gal in Canada
■
Roof of Vancouver
■
Aftershock
■
Whiplash
■
Sex Appeal
■
Better Off Without Senate
■
Fire Festival
■
Sweets@Paris
■
Scary Quake
■
MH370 Mystery
■
Putin's Way
■
Trump @ Vancouver
■
Otter & Trump
(juneswim.jpg)
■
Changeling
■
Fiddler on the Roof
■
Flesh and Bone
■
Maiden's Prayer
■
Romeo & Juliet
■
Trump @ Joke
■
Halloween in Shibuya
■
Trump Shock
■
Happy New Year!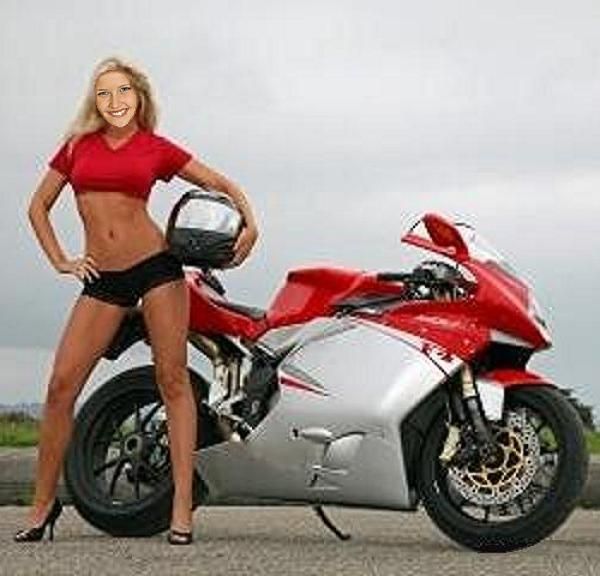 (biker302.jpg)
■
Life or Death
■
Way to Millionaire
■
Adele Hugo
■
Middle Sexes
■
Romance@Madison
■
Hacksaw Ridge
■
Eight the Dog
■
Halloween@Shibuya
■
Chef Babette
■
Ramen Boom
■
from Korea
■
Omakase@Sushi
■
Crocodile Meat
■
Killer Floods
■
Climate of Doubt

(surfin2.gif)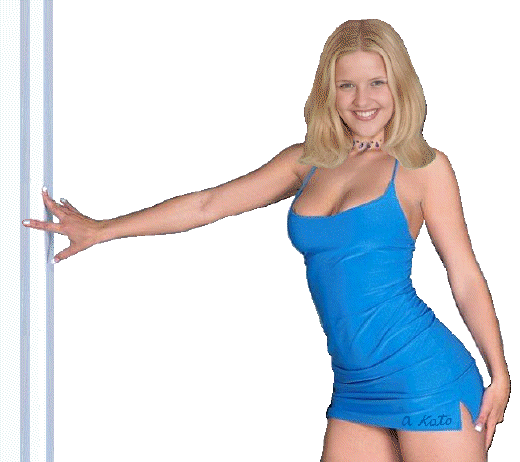 (bare02b.gif)
Hi, I'm June Adams.

Kato is a real movie lover, who tries to watch 1001 movies.

As a matter of fact, he has already accomplished his goal.




(lib50909a.png)

■『Actual List』




(june001.gif)

Kato watched "The Arabian Nights" or "One Thousand and One Nights" as his 1001th movie.

You might just as well want to view it.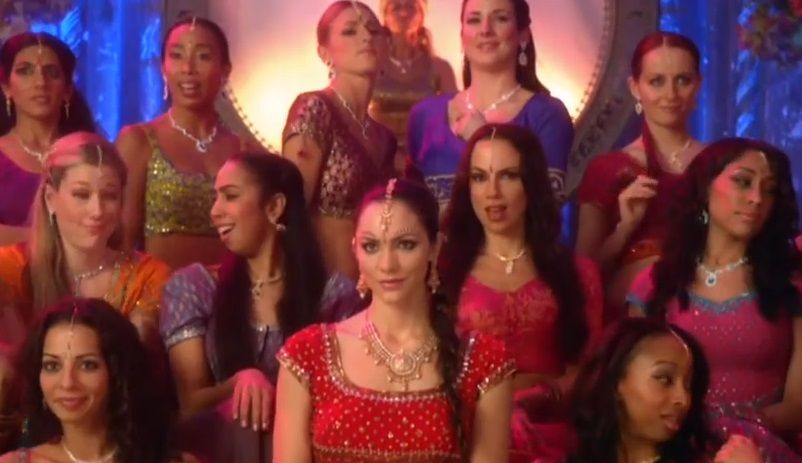 (1001nite.jpg)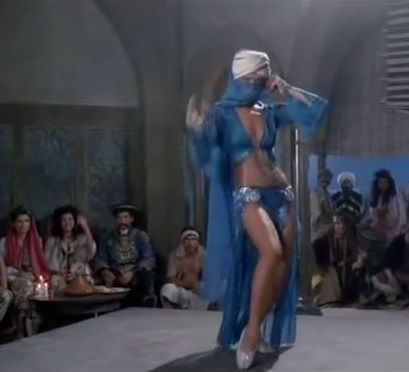 (1001nite10.jpg)







The stories in "the Arabian Nights" were collected over many centuries by various authors, translators, and scholars across West, Central, and South Asia and North Africa.

The tales themselves trace their roots back to ancient and medieval Arabic, Persian, Indian, Egyptian and Mesopotamian folklore and literature.

In particular, many tales were originally folk stories from the Caliphate era, while others, especially the frame story, are most probably drawn from the Pahlavi Persian work Hazār Afsān which in turn relied partly on Indian elements.

What is common throughout all the editions of the Nights is the initial frame story of the ruler Shahryār and his wife Scheherazade and the framing device incorporated throughout the tales themselves.

The stories proceed from this original tale.

Some are framed within other tales, while others begin and end of their own accord.

Some editions contain only a few hundred nights, while others include 1,001 or more.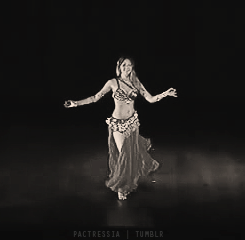 (bellyan15.gif)





ところで、愛とロマンに満ちた

レンゲさんのお話をまとめて

『レンゲ物語』を作りました。

もし、レンゲさんの記事をまとめて読みたいならば、

次のリンクをクリックしてくださいね。

■『愛とロマンのレンゲ物語』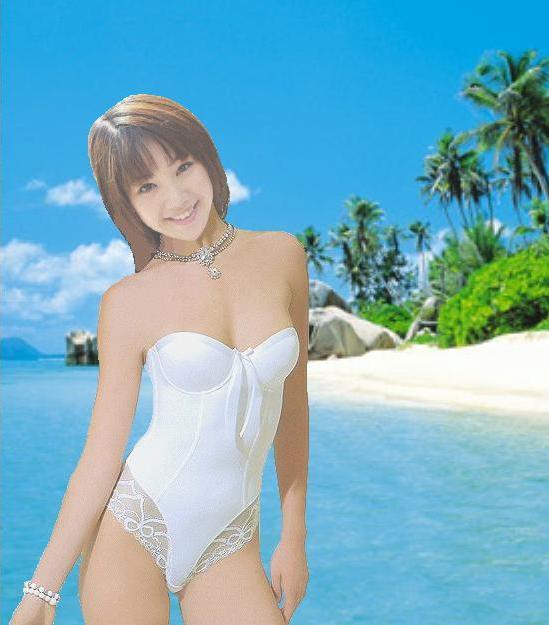 (renge730.jpg)

■『軽井沢タリアセン夫人 - 小百合物語』

とにかく、今日も一日楽しく愉快に

ネットサーフィンしましょうね。

じゃあね。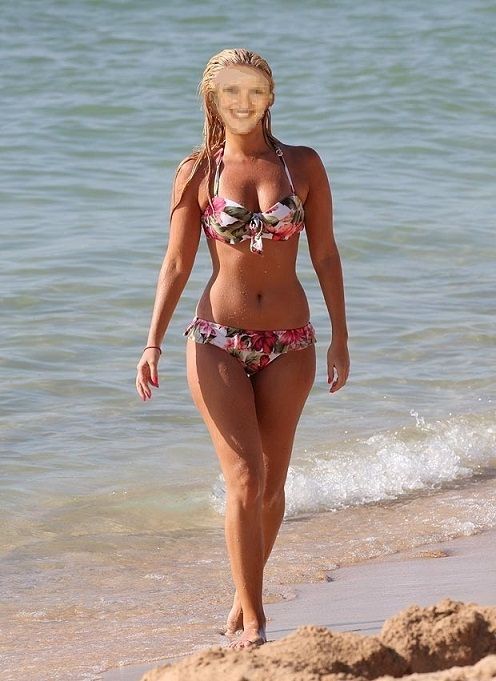 (bikini901b.jpg)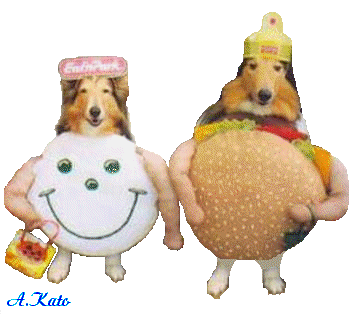 (dogs17.gif)

(girlxx.gif)
スポンサーサイト