Madame Riviera and Burger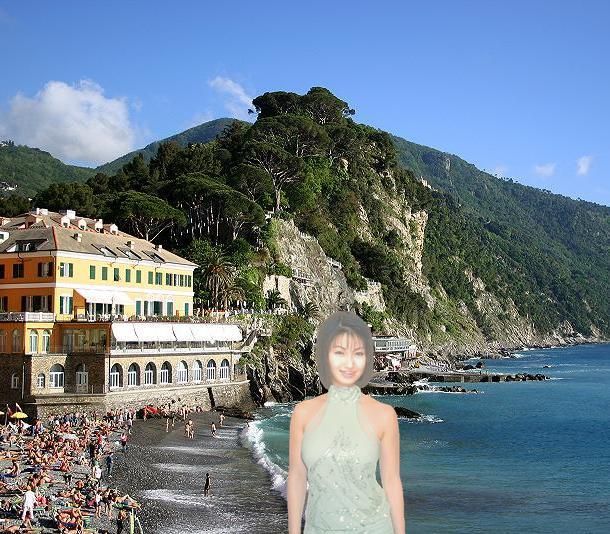 (riviera90.jpg)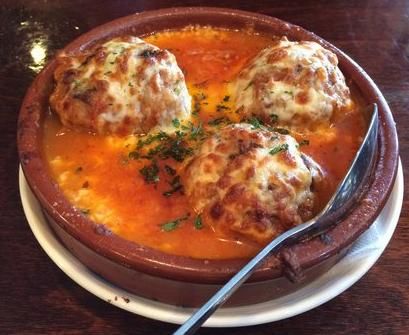 (burger90.jpg)
(foolw.gif)
Subj:
Enjoy lots of sunshine!

& keep in a good shape.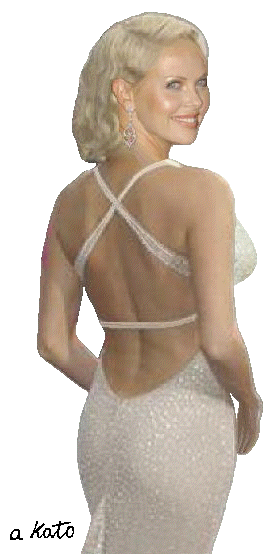 (2004fs.gif)
From: barclay1720@aol.com
To: diane03760@vancouver.ca
Date: Fri, July 22, 2011 4:24:33 PM
Pacific Daylight Saving Time
(kato3.gif)
Hi, Diane.
How's it going?
These days, I've been reading two books on Lucy Maud Montgomery, who, as you know, wrote a famous novel: Anne of Green Gables, which is quite popular even in Japan.
Actually, every year, thousands of Japanese tourists come to Canada to visit the farmhouse where the author used to live in Cavendish, PEI.
Have you ever read the book?
I guess you have.
In real life the author married a clergyman who was suffering from mental illness.
Although the author created the world-famous Anne, L.M. Montgomery was actually living a complicated life that differed from Anne's and that contained untold agonies, anxieties, and depressions.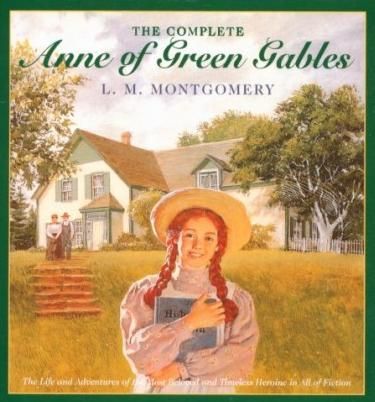 (anne07.jpg)
In any case, this is a good reading experience for me.
As usual, I've written an article about the hidden self of your person.
Click the following link:
(netrev9.jpg)
■
"Inner World"
(Friday, July 22, 2011)
Don't forget to get a healthy suntan if possible!
Ha, ha, ha, ha, ha...
(laugh16.gif)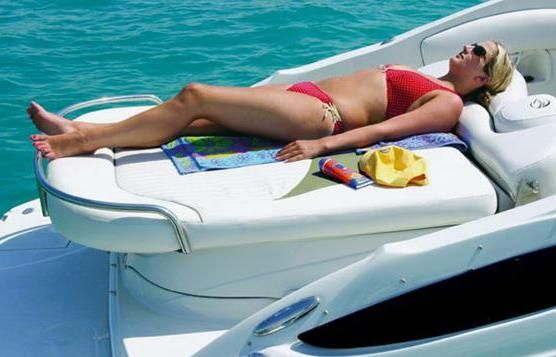 (sundeck2.jpg)
Have a nice day!
Ciao with a lot of love.
(laughx.gif)
Kato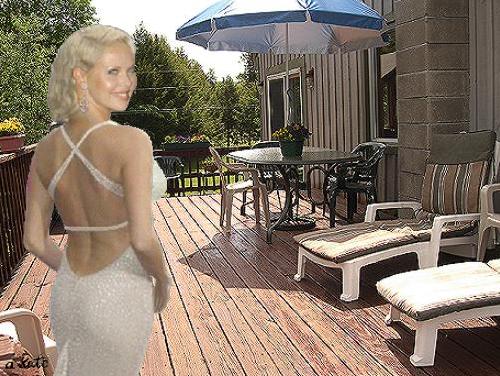 (dianesun.jpg)
Subj:Summer is here
with us!
From: diane@vancouver.ca
To: barclay1720@aol.com
Date: Sat, Jul 23, 2011 4:13 pm.
Pacific Daylight Saving Time
Thanks so much, Kato.
I've read the article:"Inner World."
You're a real teacher, you know?!
Always thinking, always learning, always sharing ...
You were working up north in the government of the Northwest Territories, eh?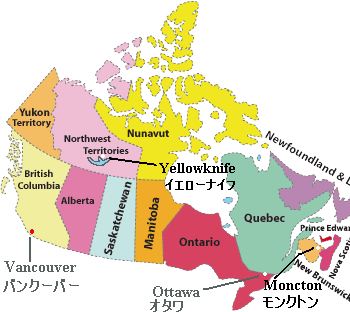 (canada2.gif)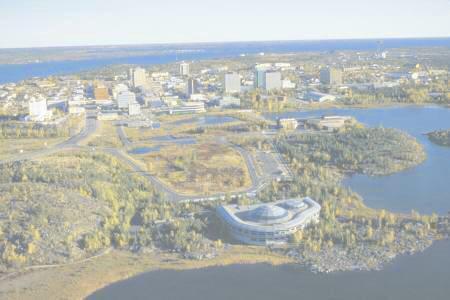 (yellowk2.jpg)
So, we were both bureacrats, weren't we?
No wonder we get along so smashingly.
...hope you're enjoying a great deal of sunshine.
(rasp03.jpg)
I made some raspberry jam yesterday afternoon.
It was such fun!
Try and get to the beach if you have time, and enjoy the sunshine on the English Bay.
But don't spend too much time on fooling around with girls.
(engbay02.jpg)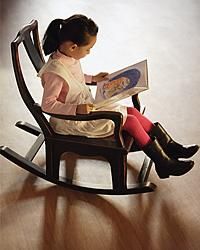 (chair001.jpg)
Instead, read your favorite book, reclining in the rocking chair under a tree shade on the beach.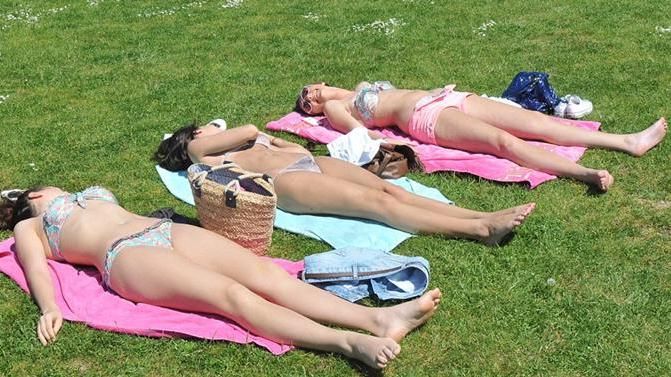 (engbay03.jpg)
Love, Diane ~

(diane02.gif)
Kato, how much did you like the life in Yellowknife?
(kato3.gif)
Oh, marvellous!  I wish you'd been there!
But you didn't like the cold winter over there, did you?
No, not a bit.  Except for that, everything looked perfect.
How so?
Well, I show something here. Watch the following video clip.
Discovering Yellowknife, NWT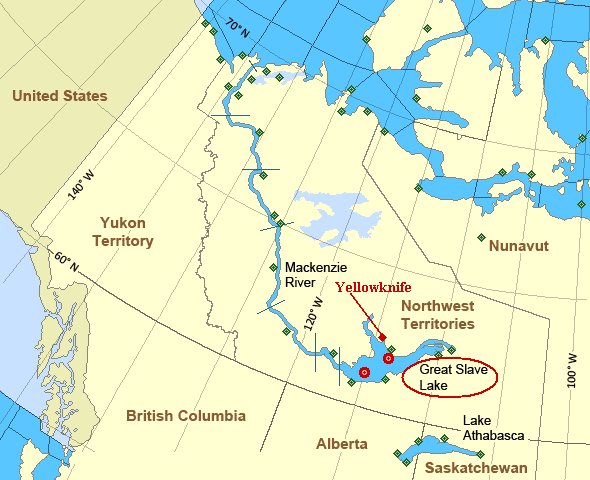 (slavemap.gif)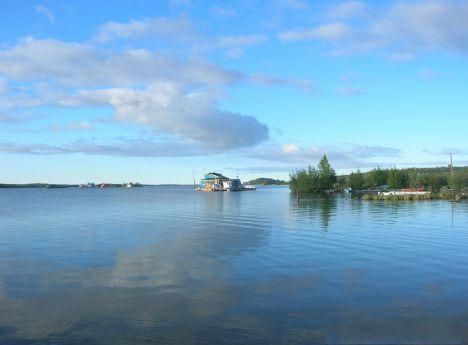 (slave102.jpg)
I enjoyed the wild life and love salmon fishing.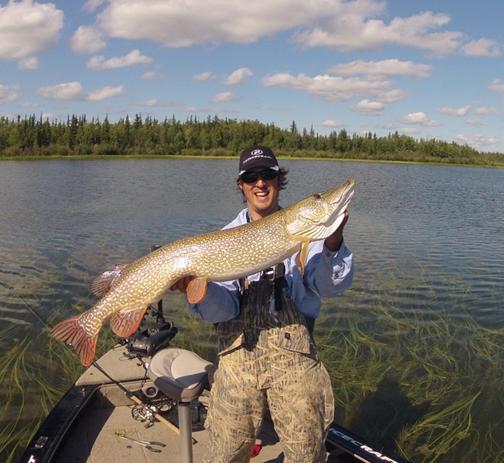 (salmon3.jpg)

Did you really get this one?
Well..., no, I didn't. A friend of mine caught it while I watched.
What did you do with that salmon.
I created a rock oven.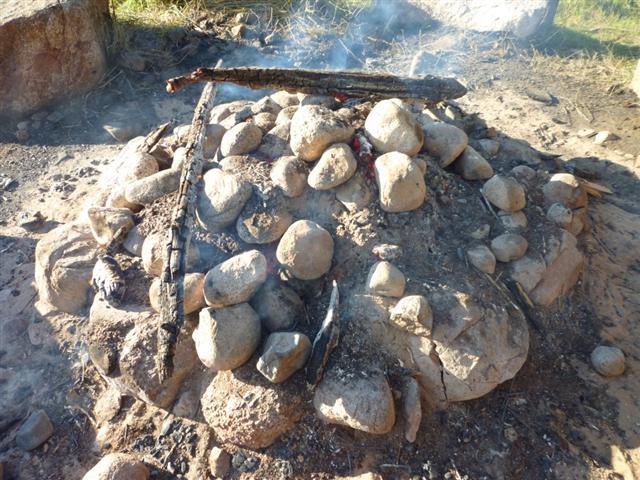 (salmon2.jpg)

Wow! Lots of rocks in the hole.  Is this what you call a "rock oven"?
Yes, it is.  First of all, I placed woods and some paper on the rocks and put on a fire on them. After completely burning them out, I wrapped up the whole salmon with a sheet of foil, then placed it on the rocks. Finally, covering the pit with earth, my friends and I waited for about half an hour. Then voila!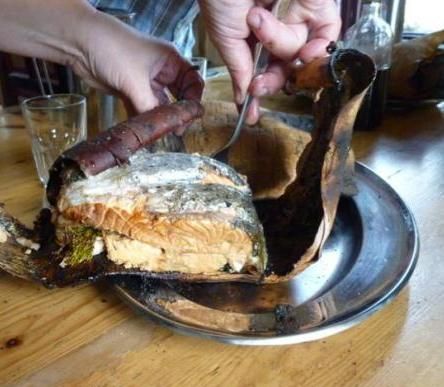 (salmon1.jpg)
This is one of the many delights I enjoyed to the stomach up north. :)

Ummm... it must've been delicious.
You're telling me, Diane.  After the gracious meal, my friends and I watched the northern lights.
Northern Lights at Yellowknife

How beautiful and mysterious lights!
I wish you'd been up there with me.  At that time, everybody talked about the "SHOGUN."

So you were in Yellowknife in 1980, weren't you?
Yes, I was.  Since the memoir came back to me all of a sudden, I've borrowed the SHOGUN DVDs from Joe Fortes Library and watched the drama again.
So, Kato, did you meet Madame Riviera in Yellowknife?
Oh, no, I didn't.  I met her on the Net.
When?...and where?
I'll show you where I met her.

(fed010721g.jpg->fed40202.gif)
■
"Actual Page"

Are you kidding me?  This is one of your blog articles, isn't it?
Yes, it is.  
Kato, I don't like a roundabout talk. Besides, I cannot read the above page in Japanese.  Just tell me who Madame Riviera is.
Look at the following picture.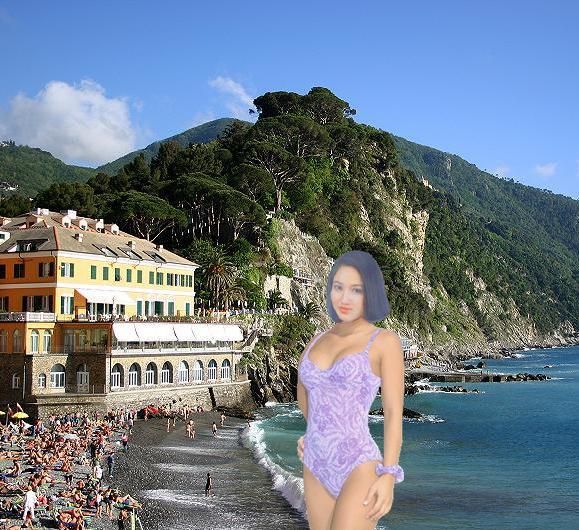 (riviera91.jpg)

Are you saying that Madame Riviera is Merange?
Madame Riviera looks like Merange, doesn't she?  But actually Nadane Riviera is NOT Merange.
So, Madame Riviera is a Merange-lookalike, isn't she?
Yes, you're telling me, Diane.  She came from Provence-Alpes-Côte d'Azur---that is, Riviera.  She lives in Antibes.  So, that's why I call her "Madame Riviera."
Antibes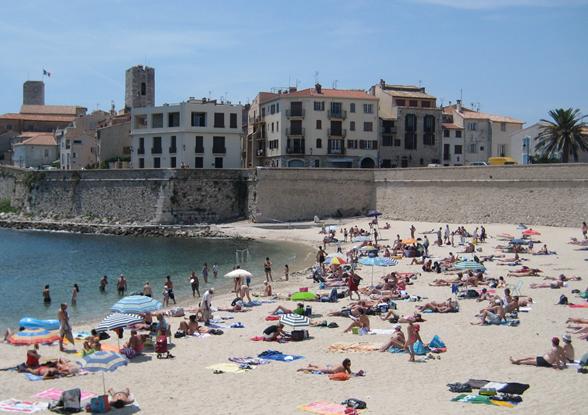 (antibes5.jpg)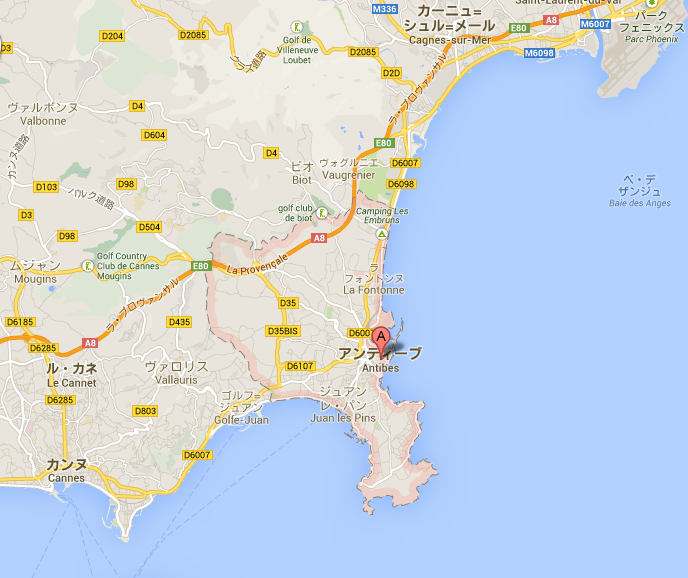 (antibesmap.png)
Antibes is a resort town in the Alpes-Maritimes department in the Region of Provence-Alpes-Côte d'Azur of France.
It lies on the Mediterranean in the Côte d'Azur, located between Cannes and Nice.
The town of Juan-les-Pins is within the commune of Antibes.
The Sophia-Antipolis technology park is northeast of Antibes.
Population: 75,000 (2005)
Population Density: 2,734 people/km²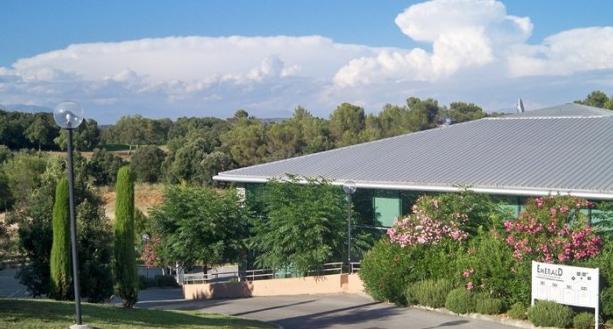 (antibes1.jpg)
History
Antibes was founded as a 5th century BC Greek colony settled by Phocaeans from Massilia, called Ἀντίπολις, Antípolis (literally, the "city across").
Due to its naturally protected port, the town of Antibes has long been an important trading centre.
Rome gradually increased its hold over the Mediterranean coast and in 43 BC, Antipolis was officially incorporated in the propraetorial (senatorial from 27 BC) province of Gallia Narbonensis in which it remained for the next 500 years.
Antipolis grew into the largest town in the region and a main entry point into Gaul.
Roman artifacts such as aqueducts, fortified walls and amphoræ can still be seen today.
After the Roman Empire disintegrated in 476 AD, various barbarian tribes seized Antibes.
This resulted in destruction and a long period of instability.
In the 10th century, Antibes found a protector in Seigneur Rodoart, who built extensive fortified walls around the town and a castle in which to live.
For the next 200 years, the town experienced a period of renewal.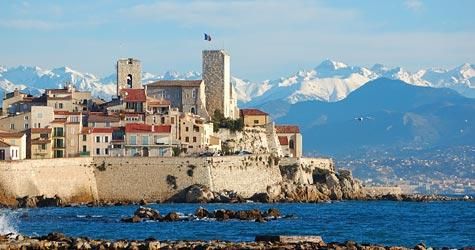 (antibes3.jpg)
Prosperity was short-lived, as the whole region fell into disarray for several centuries.
The inhabitants of Antibes stayed behind their strong city walls as a succession of wars and epidemics ravaged the countryside.
By the end of the 15th century, the region was under the protection and control of King Louis XI of France.
Relative stability returned, but the small port of Antibes fell into obscurity.
The area around Antibes finally emerged from its long slumber around the middle of the 19th century, as wealthy people from around Europe discovered the its natural beauty and built luxurious homes here.
In 1926, the old Château Grimaldi in Antibes was bought by the local municipality and later restored for use as a museum.
Pablo Picasso came to the town in 1946, having visited his friend and fellow painter Gerald Murphy and his wife Sara there in 1923, and was invited to stay in the castle.
Over the period of his six month stay, Picasso painted and drew as well as crafting ceramics and tapestries.
When he departed, Picasso left a number of his works for the municipality.
The castle has since become the Picasso Museum.
(Note: pictures from the Denman library)
---
Source:
Free encyclopedia Wikipedia

I see...but how do you know that Madame Riviera cooked a burger in a creuset?
A good question!  Actually she googled and came up with the following result:

(gog40202.gif)
Diane, you cannot read Japanese, can you?

No, unfortunately, I cannot.
The top entry is called "Madame Riviera and Burger (PART 1)."  In this article, you see a burger cooked in a creuset.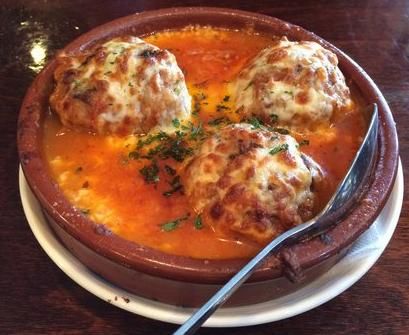 (burger90.jpg)

Kato, do you know what "Le Creuset" is?
Well...to tell you the truth, I didn't know what it is when I took a look at the above search result.  So, I looked into the Wikipedia.
Le Creuset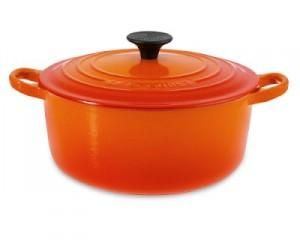 (creuset.jpg)
Le Creuset is a French cookware manufacturer best known for its colorful enameled cast iron casseroles, which the company calls "French Ovens", or "Dutch Ovens".
The company also makes many other types of cookware, from sauce pans to tagines, and sells a line of corkscrews and wine openers under the "Screwpull" brand.
History
Le Creuset was founded in 1925 in the town of Fresnoy-le-Grand in Northern France by two Belgian industrialists - Armand Desaegher (a casting specialist) and Octave Aubecq (an enameling specialist).
The pair introduced the signature Le Creuset round cocotte (French/Dutch Oven) soon after; the cocotte remains the company's most popular cookware piece to this day.
In 1934 Le Creuset introduced the signature Flame (orange) colored enamel on its cast iron cookware items.
The company also invented the doufeu, a Dutch oven with a concave lid that is filled with ice during the cooking process.
After World War II, Le Creuset began to focus on exportation, and by 1952, 50% of all cast iron production was bound for the United States.
In 1955 Le Creuset introduced its first grill model - the Tostador - and in 1956 a new color, Elysees Yellow, was introduced to great success.
In 1957, Le Creuset purchased its competitor Les Hauts Fourneaux de Cousances and began producing some signature Cousances cookware vessels, including the doufeu, a cocotte with a water lid, under the Le Creuset brand.
The current Le Creuset logo was introduced in 1970 and was designed to be a symbolic representation of metal casting and molding.
The company was purchased by current owner Paul Van Zuydam in 1987.
(Note: pictures from the Denman library)
---
Source:
Free encyclopedia Wikipedia
Diane, have you ever used one of the Le Creuset cookware?

No, not yet.
Anyway, Madame Riviera showed a great interest in the Le Creuset cookware.
But some men might be interested in the Le Creuset cookware.
Well..., this is a matter of probability, you know.  More women than men show an interest in cookware.  Don't you think so, Diane?
All right.  I agree with you.   But I still don't understand why you came to conclusion that she is not a maiden but a madame.
A good point, Diane!  You see, she wanted to make a burger stewed in tomato sauce with the "Le Creuset" cookware.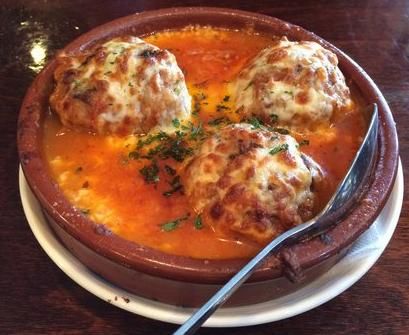 (burger90.jpg)
If the surfer were an unmarried Japanese woman, she would have gone to a posh restaurant and ordered a bouillabaisse or some other Mediterranean dish.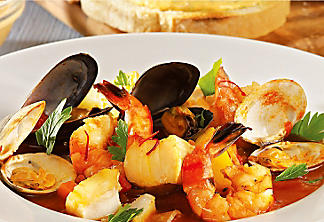 (bouilla.jpg)

Why?
...'Cause an unmarried Japanese woman would never make a burger stewed in tomato sauce in the French riviera. If she wanted to eat a burger in tomato sauce, she would have stayed in Japan.  Belive me, Diane, I don't think you would do such a silly thing, either. The surfer is a married woman and wanted to make a burger in tomato sauce for her kid.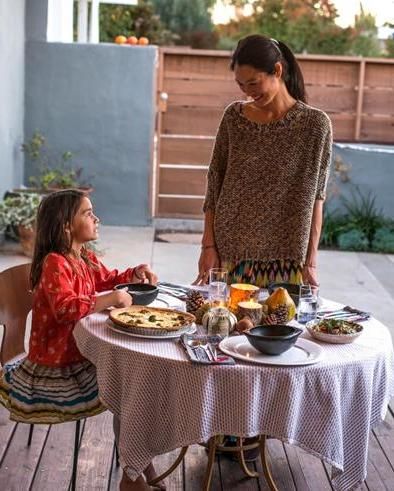 (mother2.jpg)

I see.
Maybe, her husband works for a Japanese trading firm in Paris. And her family stay in the company's resort facility in Antibes.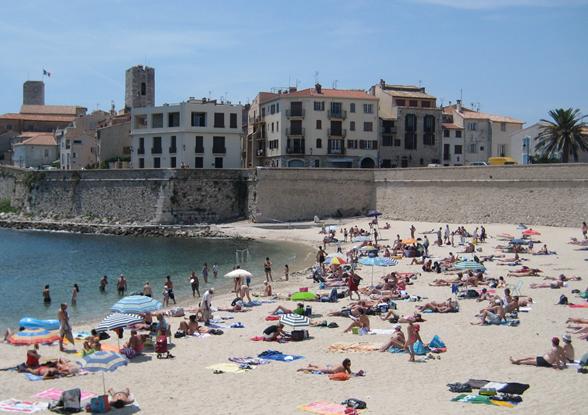 (antibes5.jpg)
(antibes81.jpg)

(diane02.gif)
Is this the company-owned resort center?
(kato3.gif)
Yes, that's right.
How come you're so sure about it?
Well..., that's my imagination. he, he, he, he, he ...
But I still don't understand.   Madame riviera visited your page, didn't she?
Yes, that's right.
How come she visited your page in the first place?
Of course, she wanted to know more about the "Le Creuset" cookware, besides, she was in the romantic mood.
Why was she so?
Before I answer your question, watch the following video clip:
Balade à Antibes Juan Les Pins
Côte d'Azur Tourisme
Immersed in a balade, she was in a sentimental mood as well.

Was she?
Oh, yes!  For an ordinary Japanese woman, the French riviera is a paradise.
If you're in doubt, Diane, watch the next clip as well: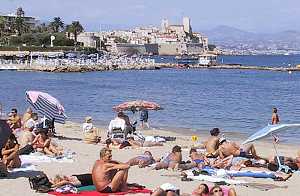 (antibes80.jpg)
Antibes Provence-Alpes-Côte d'Azur

Yes, Antibes is such a wonderful town.  Kato, why don't you take me to Antibes with you?
Don't be silly, Diane!  We're in beautiful Vancouver.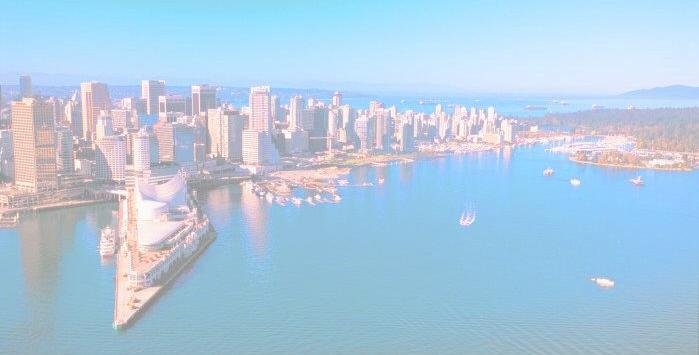 (vanc700.jpg)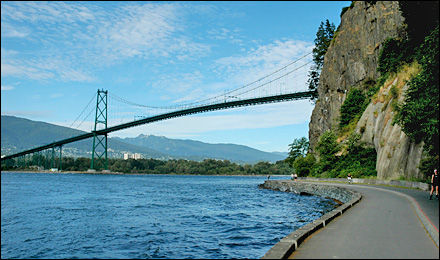 (seawall3.jpg)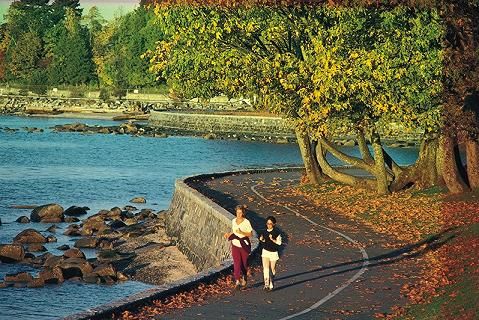 (seawall2.jpg)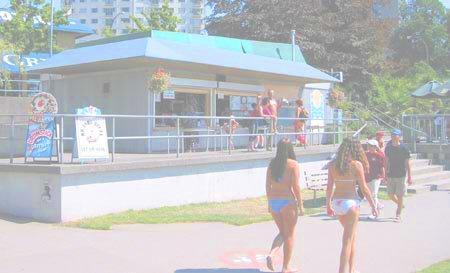 (ebay5.jpg)
(engbay02.jpg)
Diane... Vancouver is the paradise...don't you think?

Well...
Let's take a leisurely stroll along the seawall this evening, shall we?
Yes,...but I'll make some raspberry jam.
Again?
Yes...so maybe, some other time. :)
【Himiko's Monologue】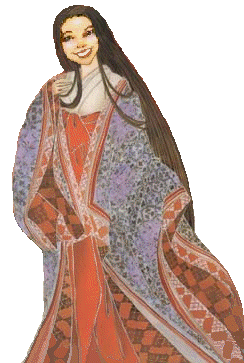 (himiko22.gif)
Kato and Diane talked about Yellowknife, Antibes, and food.
Have you been to the French riviera?
I haven't.
Well, I'll visit one of the nicest cities along the Meditteranean coast.
That's my dream.
How about you?
Staying in a resort city is one thing; romance is another.
Come to think of it, I've never met a decent man in my net life.
How come I'm always a loner?
I wish I could meet a nice gentleman at the library in my town as Kato met Diane.
Well, they say, there is a way where there is a will.
Have a nice day!
Bye bye ...
(hand.gif)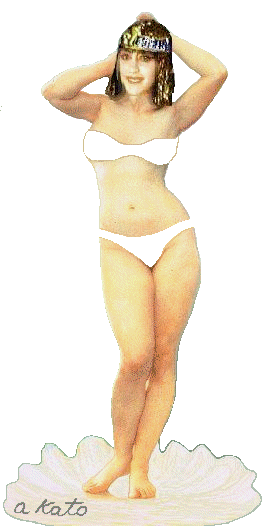 (cleoani.gif)
■
"Cleopatra"
■
"Queen Nefertiti"
■
"Catherine de Medici"
■
"Catherine the Great"
(mata02b.jpg)
■
"Mata Hari"
■
"Sidonie Colette"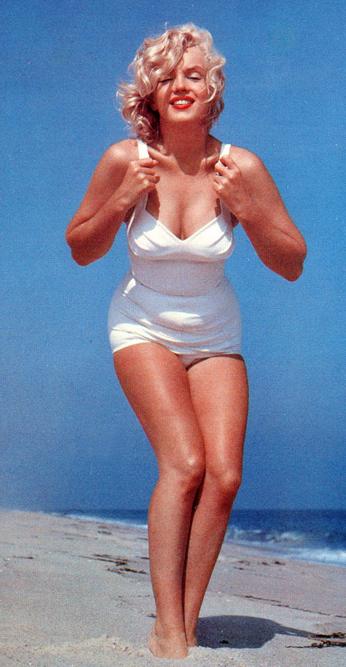 (monroe92.jpg)
■
"Marilyn Monroe"
■
"Hello Diane!"
■
"I wish you were there!"
■
"Jane Eyre"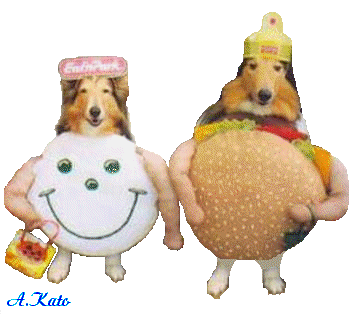 (dog17.gif)
■
"Jane Eyre Again"
■
"Jane Eyre in Vancouver"
■
"Jane Eyre Special"
■
"Love & Death of Cleopatra"
■
"Nice Story"
■
"Scrumdiddlyumptious"
■
"Spiritual Work or What?"
■
"What a coincidence!"
■
"Wind and Water"
■
"Yoga and Happiness"
■
"You're in a good shape"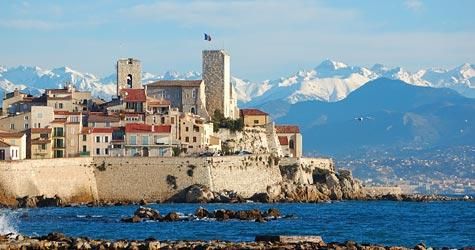 (antibes3.jpg)
■
"Hellelujah!"
■
"Ecclesiophobia"
■
"Uncorruptible"
■
"Net Travel & Jane"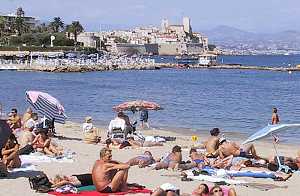 (antibes80.jpg)
■
"Net Love"
■
"Complicated Love"
■
"Electra Complex"
■
"Net Début"
■
"Inner World"

(surfin2.gif)
ィ~ハァ~♪~!
メチャ面白い、
ためになる関連記事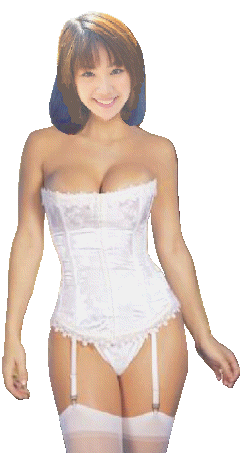 (linger65.gif)
■ 
『きれいになったと感じさせる

下着・ランジェリーを見つけませんか?』
■ 
『ちょっと変わった 新しい古代日本史』
■ 
『面白くて楽しいレンゲ物語』
■ 
『カナダのバーナビーと軽井沢に

別荘を持つことを夢見る小百合さんの物語』
■ 
『今すぐに役立つホットな情報』
■ 
『 ○ 笑う者には福が来る ○ 』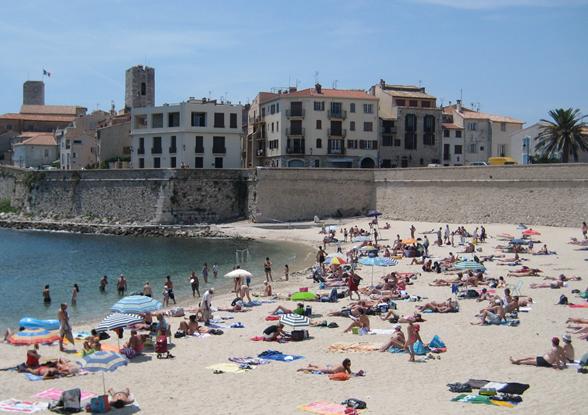 (antibes5.jpg)
■
『夢とロマンの横浜散歩』
■
『愛とロマンの小包』
■
『下つきだねって言われて…』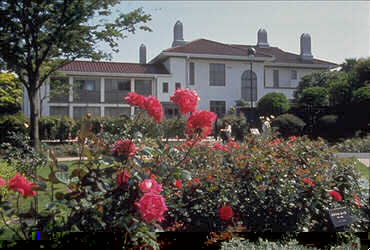 (yoko152.jpg)
■
『銀幕の愛』
■
『パリの空の下で』
■
『夢の中華パン』
■
『愛の進化論』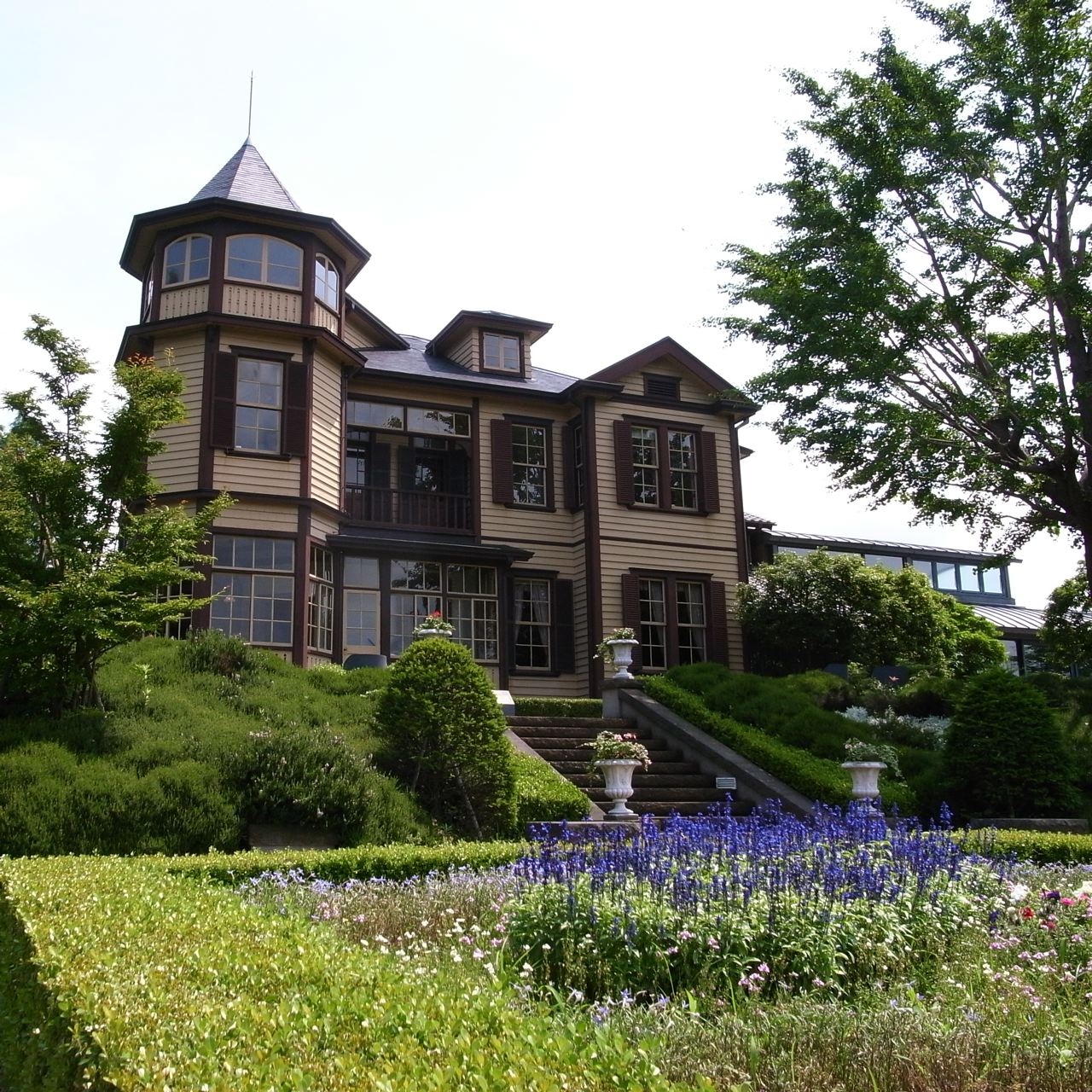 (yoko151.jpg)
■
『漫画家と平和(2011年3月6日)』
■
『漫画家の壁(2011年3月10日)』
■
『漫画家と奴隷(2011年3月12日)』
■
『畳の上の水練(2011年3月15日)』
■
『パール判事とゴーマン(2011年3月18日)』
■
『軍隊のない国(2011年3月21日)』
■
『士風と「葉隠」(2011年3月23日)』
■
『アナクロニズム(2011年3月27日)』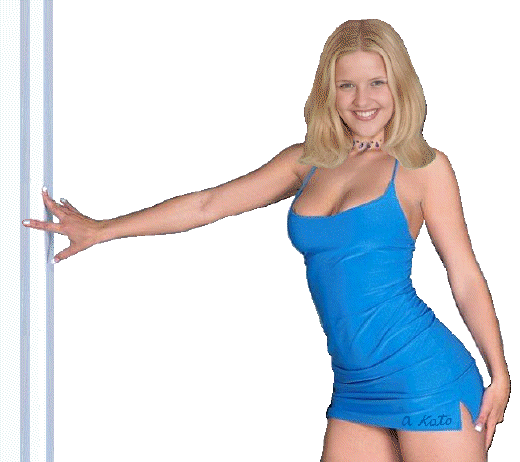 (bare02b.gif)
こんにちは。ジューンです。

ネットをサーフィンするのもよいですけれど、

たまにはネットから離れて

のんびりと映画を見るのも癒しになりますわ。

わたしは寅さんの映画が好きです。

嫌いな人に言わせると、

"あんなワンパターンの映画のどこがいいの?"

と言います。

でも、そのリフレーンがいいのですよね。

歌でも同じ言葉やリズムの繰り返しが

イヤではなく、むしろ快く響く事ってありますよね。

寅さん映画のテーマの繰り返しは

例えて言えば、歌のリフレーンのように快く響きます。

『男はつらいよ』

40周年記念プロモーション映像



基本的には人情喜劇なんですよね。

寅さんという「非日常」を登場させることによって、

社会や家庭、人間が持っている普遍的な悩みを

浮き彫りにさせ、家族のあり方や人間の生き方を

考えさせてくれるのですよね。

そう思いませんか?

自分の恋は成就しなくとも、

結果的に周りを幸せにする寅さんは、

ピエロとして描かれています。

寅さんという自由人は、

平凡な人にも幸せな気分を味合わせてくれるような

化学で言う"触媒(しょくばい)"ですよね。

自分は変わらないのに相手が変わって行く

"幸せの触媒"です。

ところで、愛とロマンに満ちた

レンゲさんのお話をまとめて

『レンゲ物語』を作りました。

もし、レンゲさんの記事をまとめて読みたいならば、

次のリンクをクリックしてくださいね。

■『愛とロマンのレンゲ物語』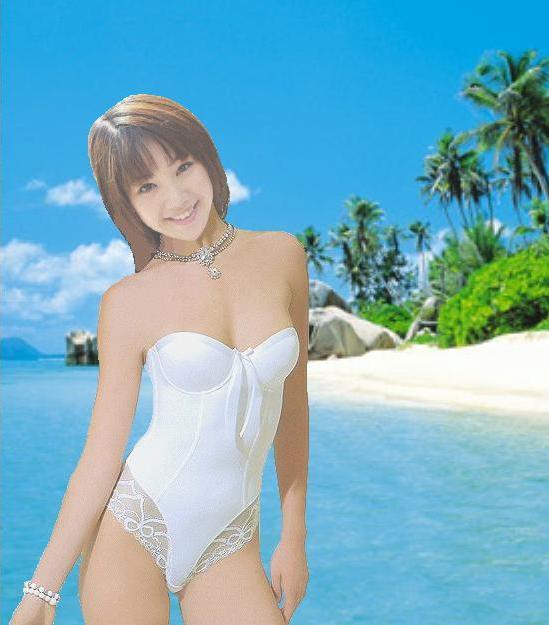 (renge730.jpg)

とにかく、今日も一日楽しく愉快に

ネットサーフィンしましょうね。

じゃあね。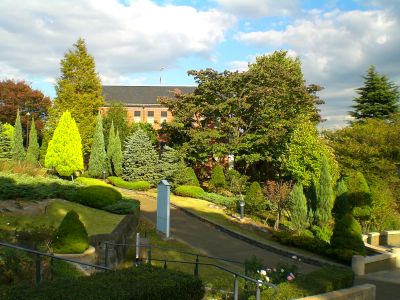 (yoko155.jpg)

(girlxx.gif)
スポンサーサイト